The calendar view shows a great overview of your monthly activities.  Use the back and forward arrows to navigate through months.  If you have navigated far in the calendar's past, tapping on the "today" button brings you back to today's date.  The circle's colour represents the highest heart rate zone that you've reached during the respective workout.  For example, June 9th is circle red, which means this workout reached the redline zone.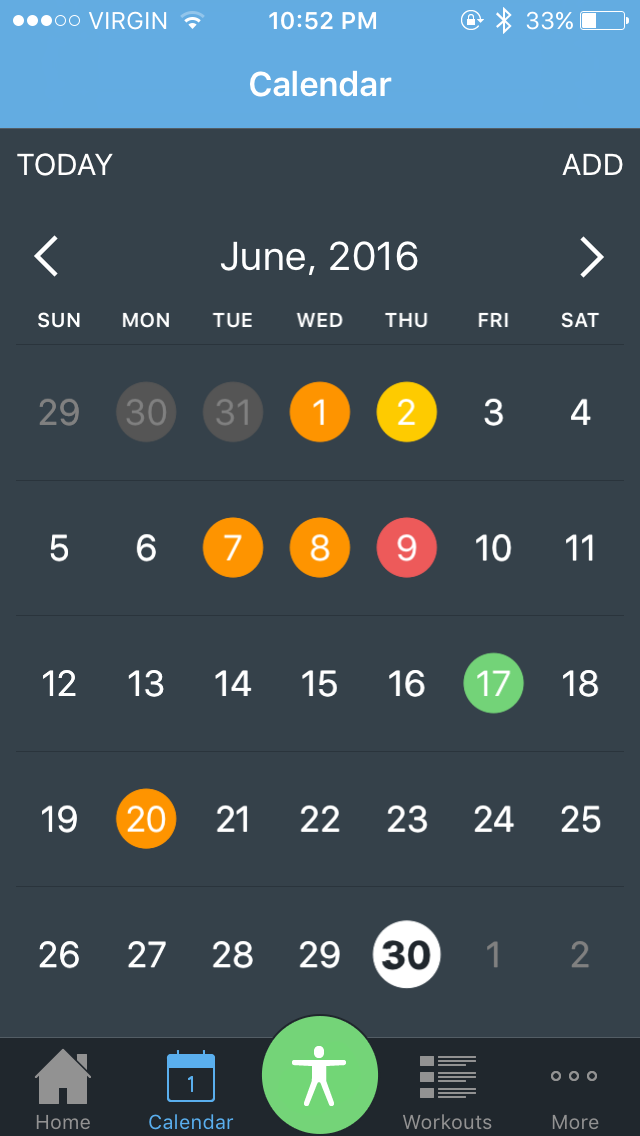 5.1 Manually Adding a Workout
The "ADD" option, at the top right of the "CALENDAR" tab, allows you to manually add a workout to your workout list and calendar.  This feature is helpful in the event that something prevents you from tracking the workout with the app (no heart rate monitor, dead battery, etc.).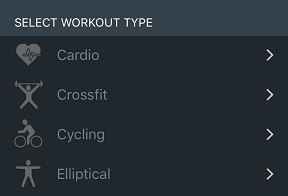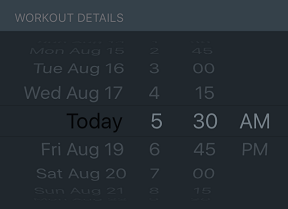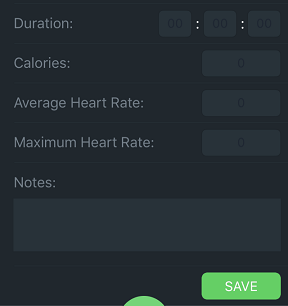 When you tap on "ADD" it will ask you to choose a workout type.  You can then pick the day and the time of your workout.  Once you have done so, you can proceed to entering the duration, the calories, average heart rate and maximum heart rate.  When you are all done, tap on "SAVE" and it will be saved into the MotiFIT Database.