When you wear Apple Watch, MotiFIT measures your heart rate after every 10 minutes.  The today view offers an overview of your heart rate throughout the day.
The today view is divided into three sections; summary, heart rate information and activity rings.
3.1 Summary
This screen offers a brief summary of your day.  The metrics shown are average heart rate, active calories, total calories, steps and distance travelled.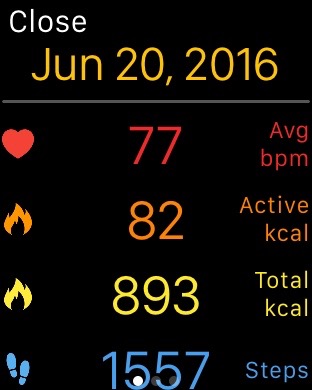 NOTES:
Total calories = active + resting calories. For more information on calorie type, please refer to our "IPHONE/IPAD APP USER GUIDE"
Data is read from Apple Health which means that all data sources are combined.
3.2 Heart Rate Information
This screen offers an in depth view of your heart rate throughout the day.  At the top of the screen, you can see your latest heart rate as well as the highest and lowest readings of the day.  Next to those readings is the time at which the metric was caught.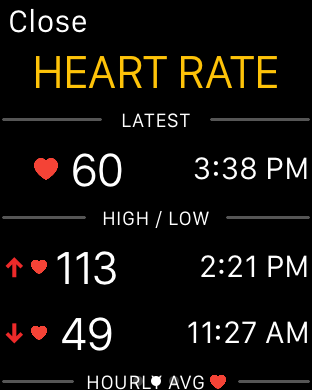 3.2.1 Heart Rate Chart
When you scroll down, you can see a heart rate chart.  This chart is plotting the hourly average heart rate starting from midnight that day.  The bar's colour displays the average heart rate zone for that hour.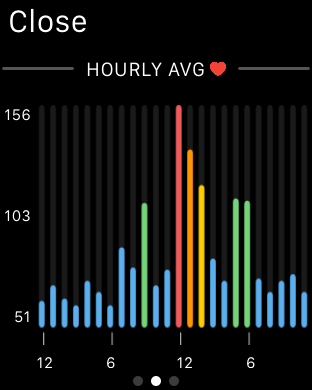 For more details on your hourly heart rates, tap on the details option.  From there you can see your average, highest and lowest heart rate readings hour by hour.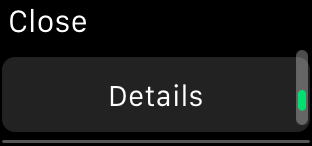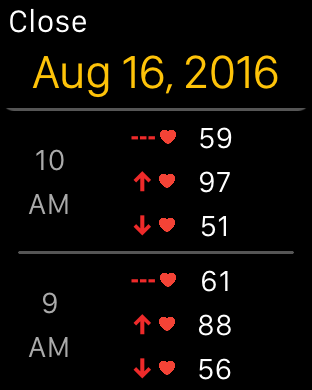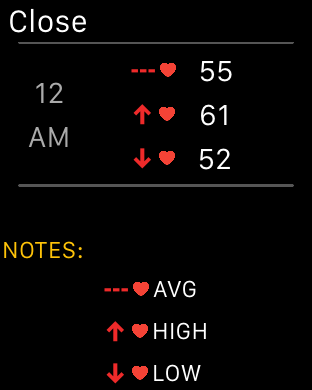 3.3 Activity Rings
The last screen shows you the progress you have done in your Activity Rings.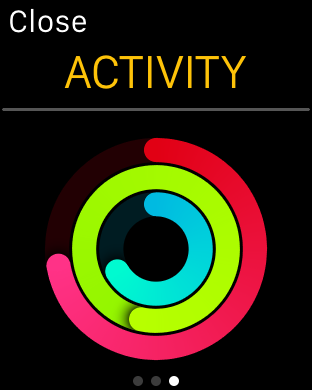 The outer ring represents your active burned calories goal, the middle ring represents your exercise goal and the inner ring represents your stand goal.
3.3.1 Active calories
To achieve this goal you must burn active calories.  To burn active calories, you are going to have to move around.  Calories burned while you are inactive will not count towards achieving your goal.

3.3.2 Exercise
To achieve this goal, you must exercise for at least 30 minutes in a day.  Any intensity over a brisk walk will count towards your exercise goal.

3.3.3 Stand
To achieve this goal you must stand up and move around for at least 1 minute of 12 different hours.

NOTE: All of these are daily goals.  They will therefore reset daily at midnight.
For more information on the Activity Rings, follow the link below.