Switching between workout views
The FITIV Pulse app provides multiple views so that you can customize your real-time workout analysis to suit your goals. Switch between a live heart rate graph showing changes in your intensity over the duration of your workout, FITIV's HR halo showing your maximum and relative intensity, or a percentage-based breakdown of your time spent in each heart rate zone. To switch between views simply swipe across until you reach the desired real-time workout view.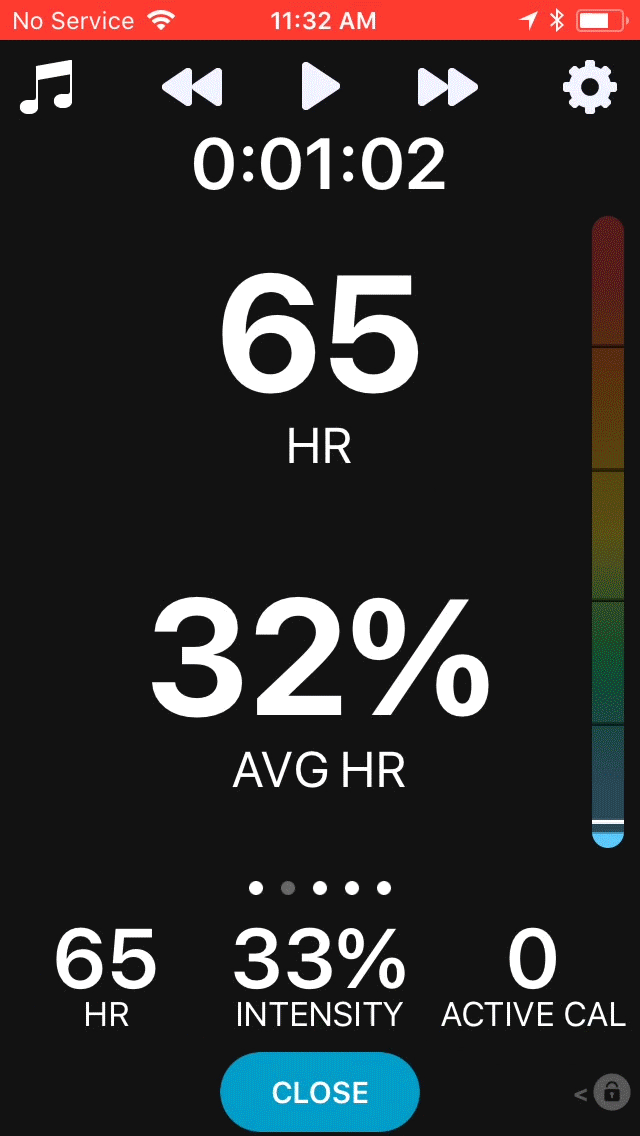 Edit workout view options
FITIV Pulse aims to be a completely customizable system suited to all users' needs and workout styles. This is why most metrics displayed within the FITIV app are completely customizable to display whichever metrics users are interested in tracking. To change what is displayed in the lower bar of the in-workout view simply tap the metrics to toggle between different display options.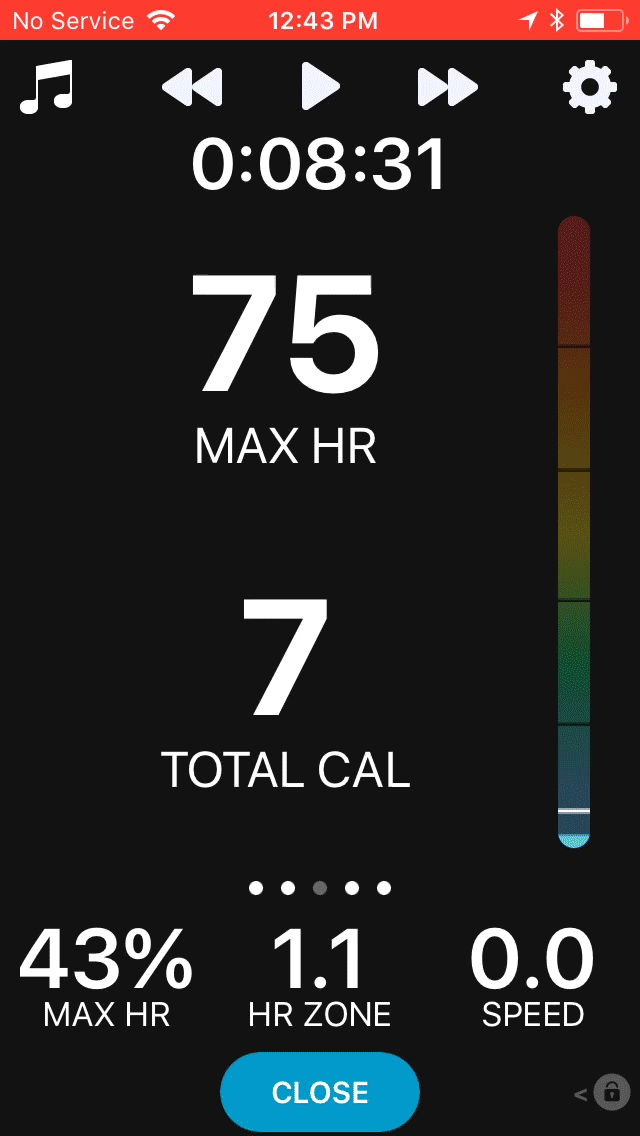 Customize your in-workout views
For further in-workout customization options please click the gear icon to access more options. FITIV Pulse allows for the option to display the MUSIC CONTROLS at the top of all workout views, or to hide this toolbar. Similarly users can elect to display the CLOCK TIME in the workout view or not. In this menu users can also elect to turn VOICE FEEDBACK on or off while in-workout, and can also choose to turn off the HR HISTORY BAR CHART if unneeded to save iPhone battery life.