Yes! FITIV Supports the LIVE streaming of your workout tracking metrics from your iPhone to your Apple Watch. Keep your heart rate in plain view at all times even when checking your Apple Watch isn't possible by streaming those metrics right to your iPhone screen.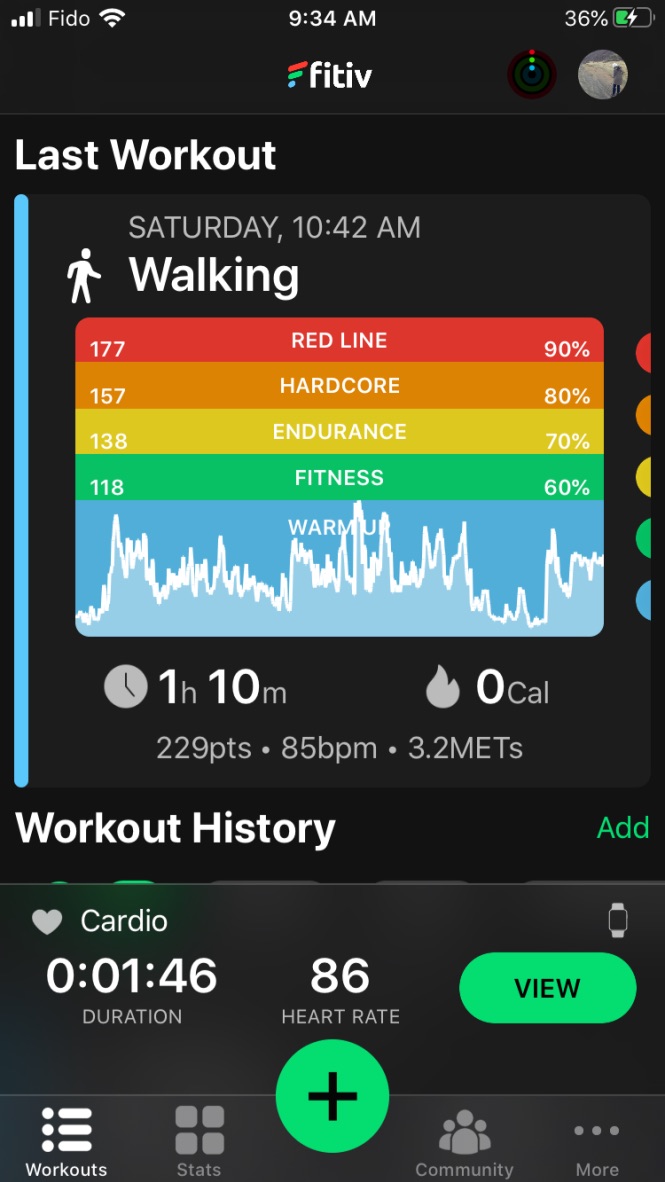 See that toolbar at the bottom with your duration, heart rate, and the VIEW button? Simply tap VIEW to open a full-screen workout streaming page.
INSTRUCTIONS:
First, open the iPhone FITIV app and tap MORE>APPLE WATCH and enable STREAM TO IPHONE. Next:
On Apple Watch:
Open the FITIV Pulse app.

Tap on WORKOUT.

Start your desired workout type.
On iPhone:
Open the FITIV Pulse app.

Tap on VIEW button on workout streaming toolbar