FITIV Pulse supports customizable interval-timed workouts for Apple Watch and Bluetooth heart rate monitors. Intervals can also be added to any GPS or non-GPS workout type. This makes it simpler than ever to vary your intensity to work toward your goals. 
Of the default workout types included in FITIV Pulse three use programmable intervals by default: Tabata, HIIT and Intervals. To begin using intervals simply either connect your Bluetooth heart rate monitor to the FITIV iPhone app or open the FITIV app for Apple Watch and select one of these interval-enabled workout labels. This will open a menu allow you to edit the interval durations for WORK, REST and WARM-UP periods before starting your interval-timed workout.
You can also create custom workout types including interval options, for both GPS and non-GPS workouts. To create a custom interval workout open the FITIV iPhone app and tap the green workout button, then tap CUSTOMIZE>(+) to access the workout customization screen.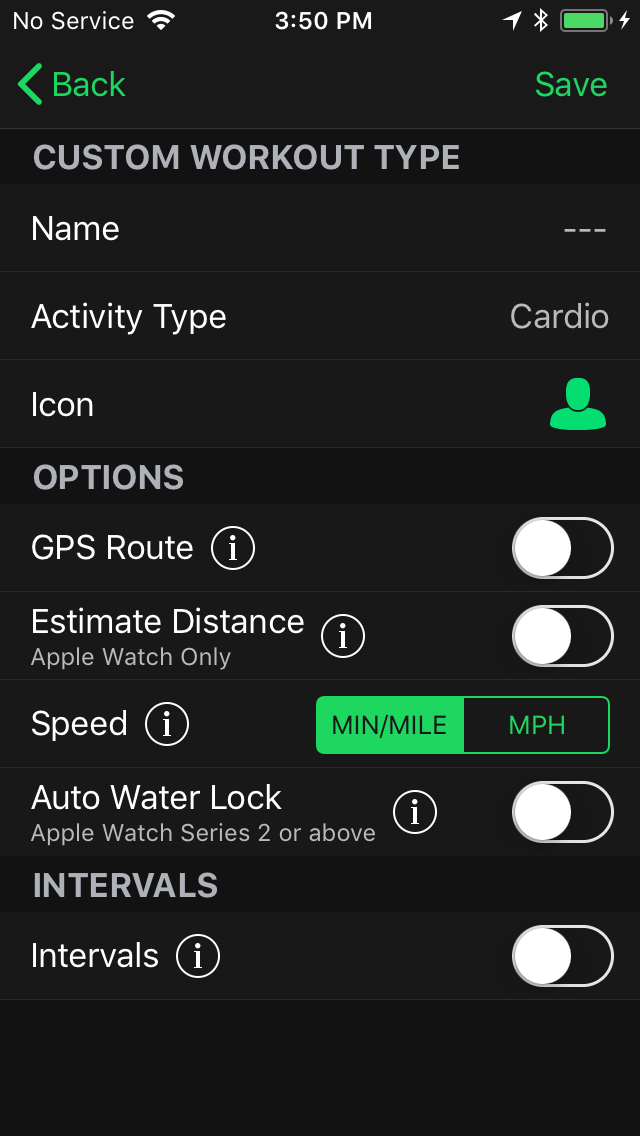 After naming your workout and selecting an optional ACTIVITY TYPE and ICON you can elect to enable GPS tracking or distance estimation if needed. Then, enabling INTERVALS will open a drop-down menu allow you to select the default interval values. Please note that you will still have the option to edit the duration of the WORK, REST and WARM-UP periods before beginning any interval-tracked workout with FITIV Pulse.