One of the benefits of a FITIV Pro account is cloud storage and backup. By signing up for FITIV cloud storage you can keep your workouts safe, allowing them to be restored or transferred between devices as needed. A FITIV account also helps keep your membership information synced across devices, as well as your settings and customization options. 
To create your FITIV account open the app on your iPhone and tap MORE>PROFILE to access your profile and account options.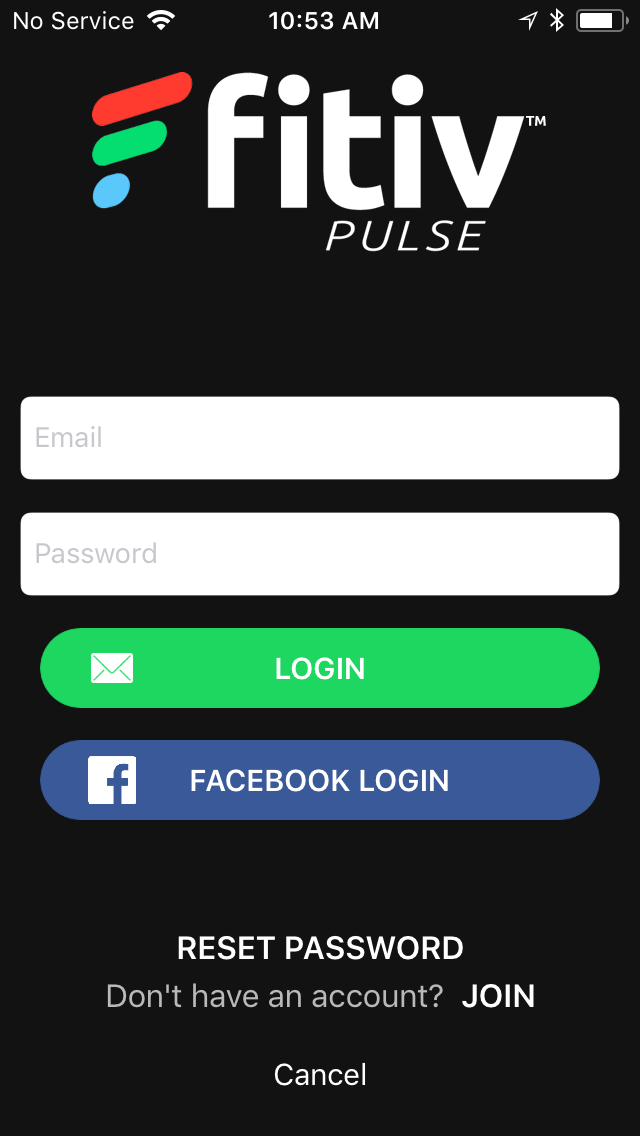 Create an account by choosing an email address you can access and a unique password, or by choosing Facebook login for a simpler login experience.