Just installed the app? Get started now to create an account and start tracking your workouts.
Having trouble with getting things set up? Send us an email to support@fitiv.com and we will be happy to help!
Creating an account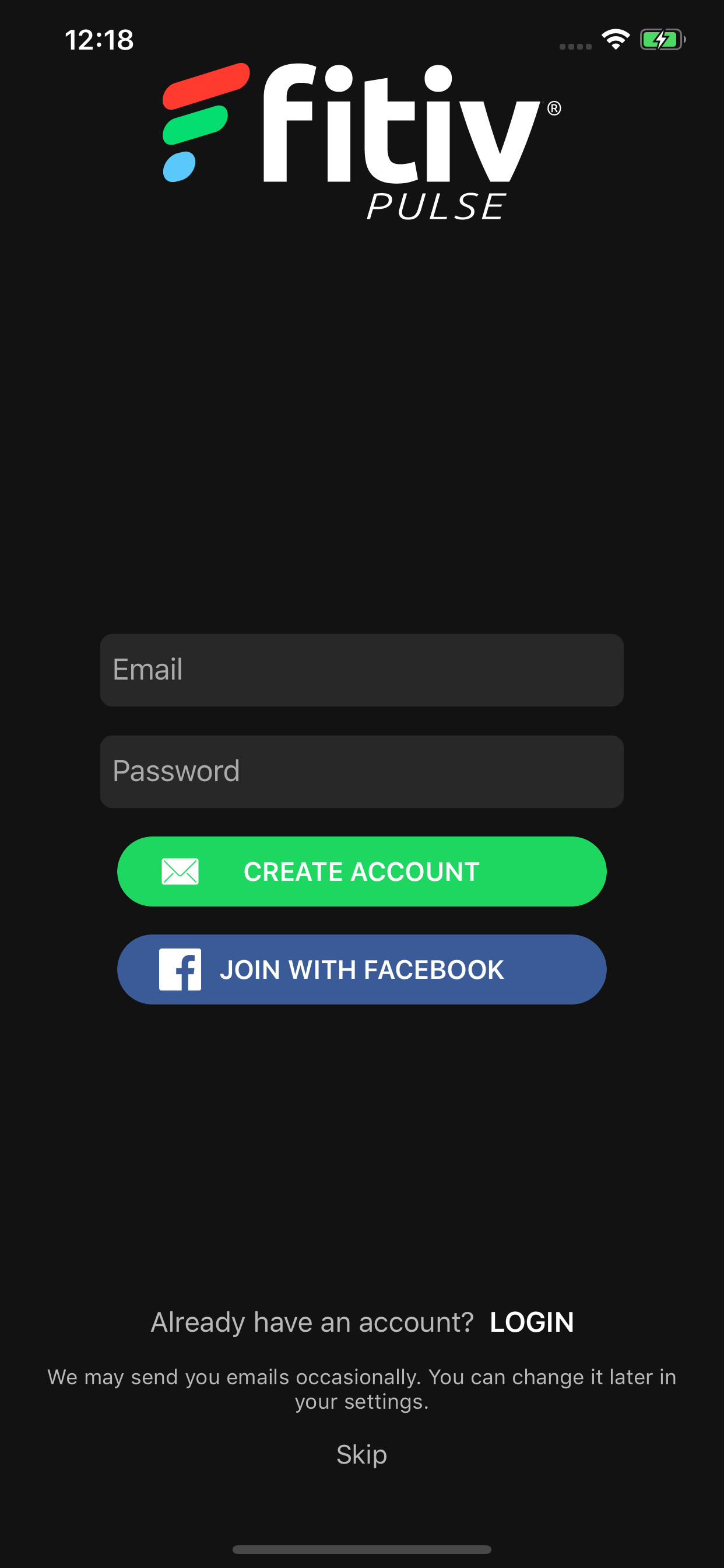 Create an account with one of the three options: either enter your email address or connect to Sign In With Apple or connect to Facebook.
Your account keeps your membership and workout history stored safely in the Cloud, allowing you to backup your data and sync it between your devices. Creating an account is fast and secure.
Health Permissions (iOS)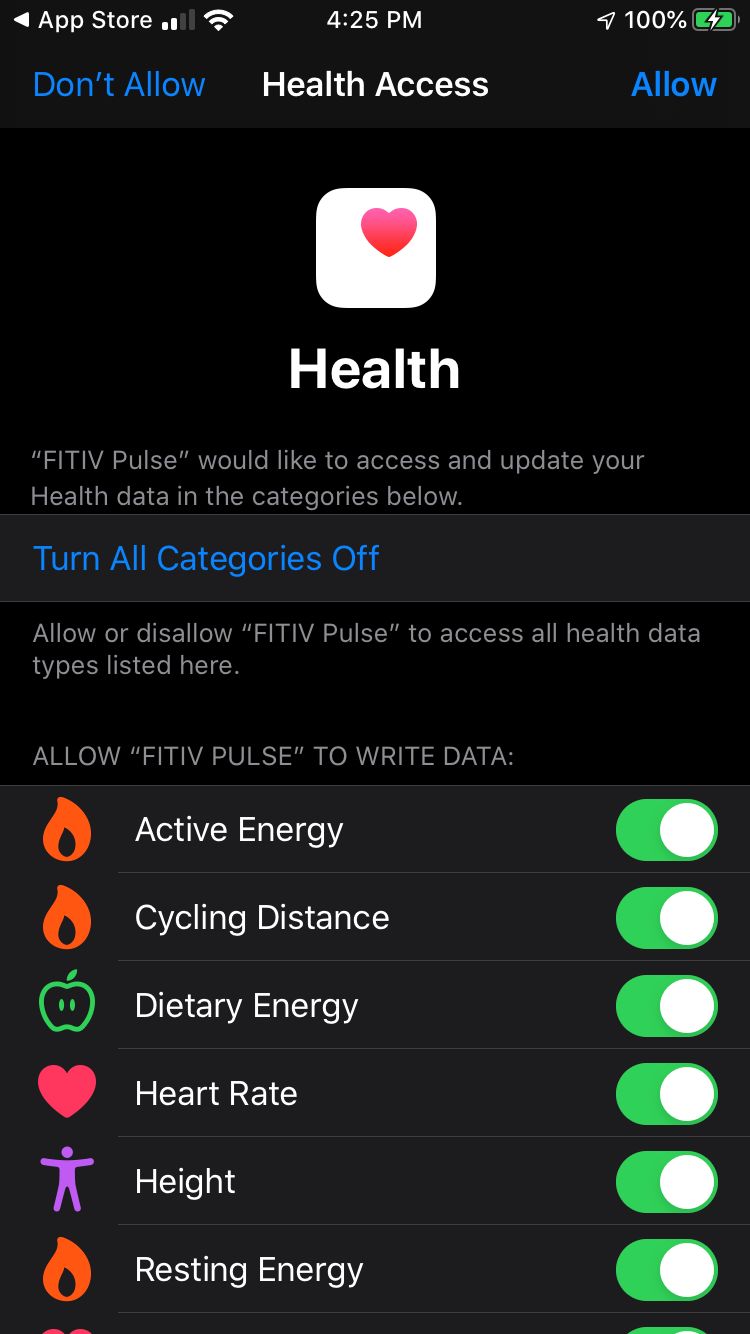 Apple Health is the health and fitness software included on your iOS device. In order to read your heart rate and other health and fitness metrics you must give the app permission to read data from and write data to Apple Health.
By tapping the button you will be brought to the Health app where you can tap ENABLE ALL to allow the app to sync data with Apple Health.
Your Health permissions can also be accessed by opening the HEALTH app on your iPhone and tapping the PROFILE ICON>APPS>FITIV PULSE.
Please note: Apple Health permissions MUST be enabled to use the app with an iOS device. Disabled permissions will severely limit the functioning of the app, leading to issues including the loss of workout data.
Location Services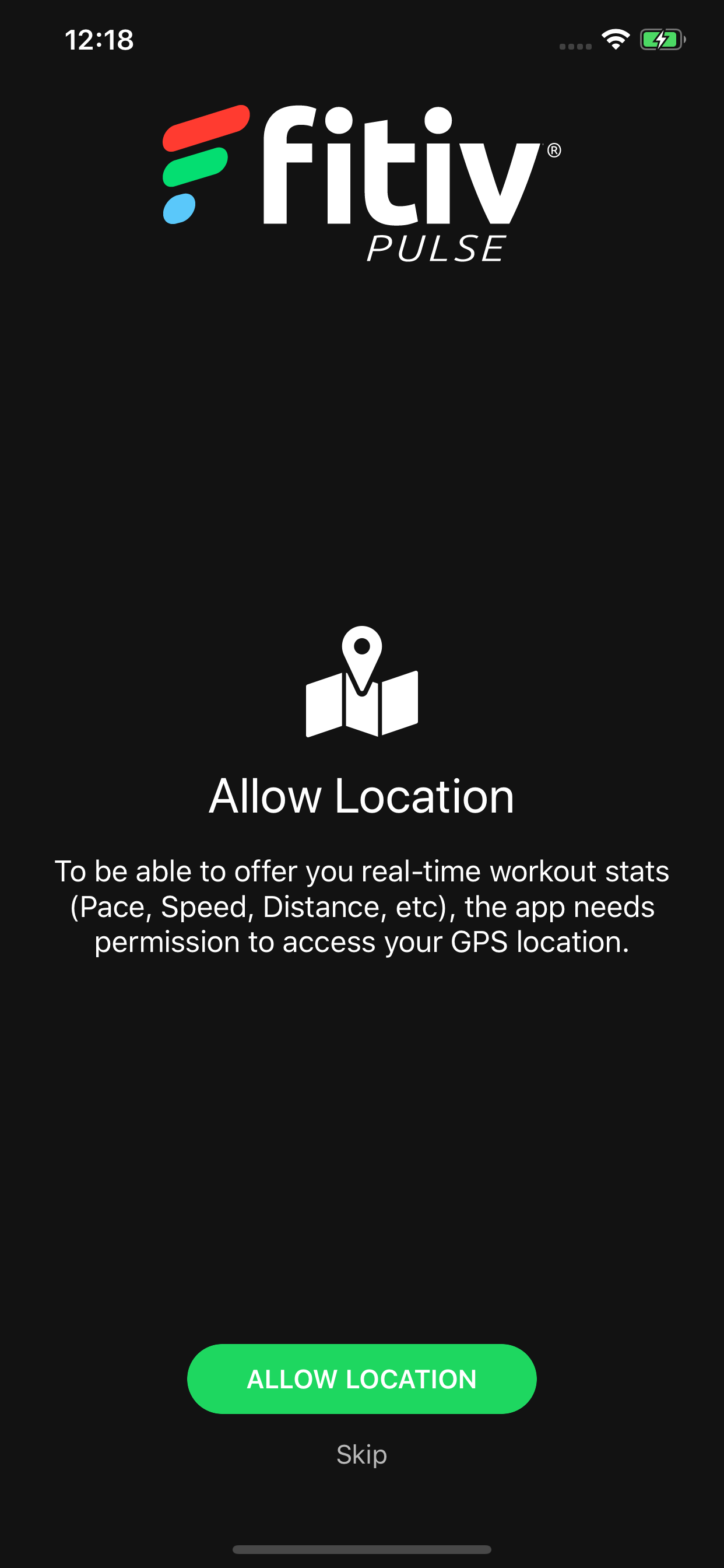 GPS mapping and workout route recording are important parts of fitness tracking. By giving the app permission to access your location during GPS workouts you can ensure that your outdoor runs, bike rides, walks and more are recorded with GPS mapping, speed and pace records, splits times and more.
Tap the button to give the app permission to access your GPS data, or open the SETTINGS on your iPhone and tap PRIVACY>LOCATION SERVICES>FITIV PULSE and allow access WHILE USING THE APP.
Notifications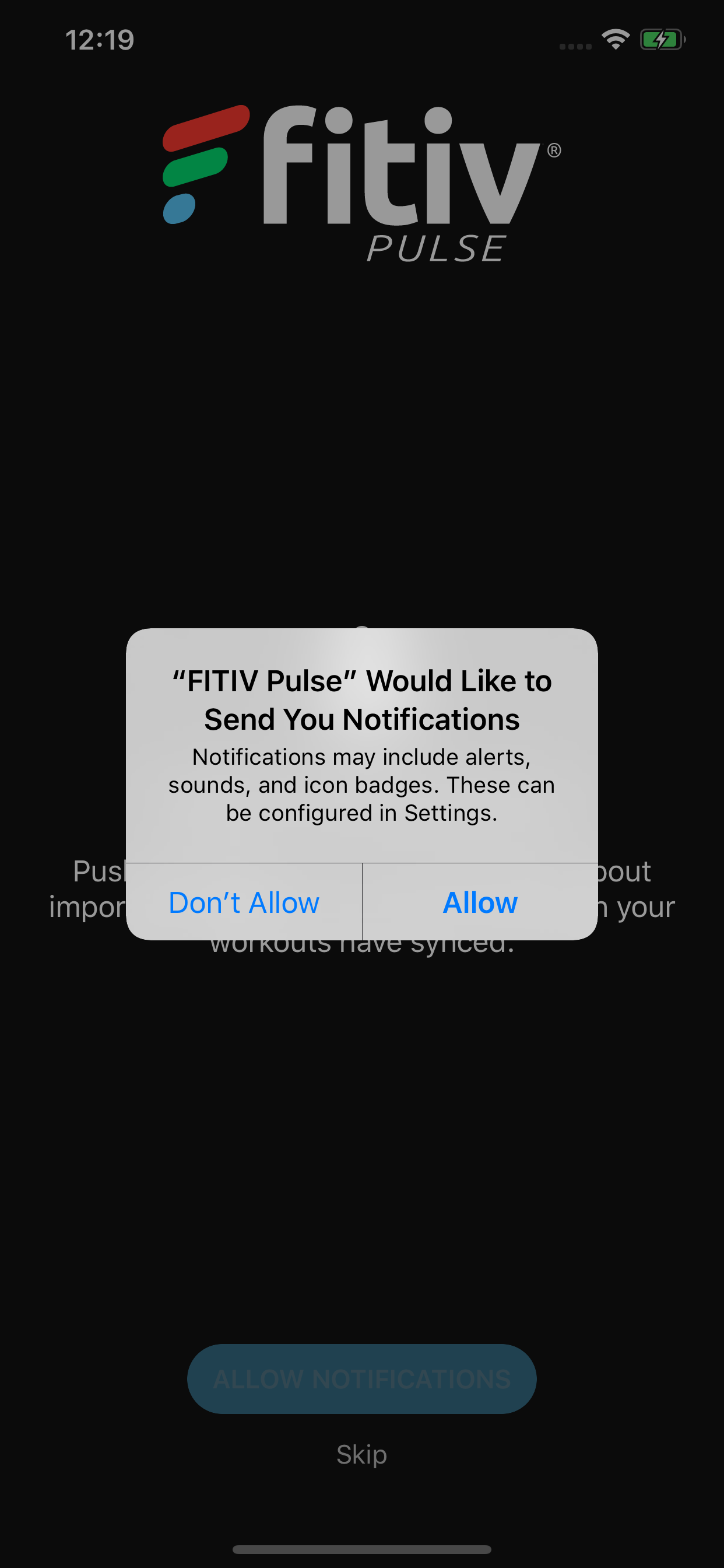 The app would like to send push notifications to give you weekly and monthly summaries of your fitness progress. Tap the button to allow the app to send push notifications or allow notifications by opening the SETTINGS on your iPhone and tapping FITIV PULSE>NOTIFICATIONS>ALLOW NOTIFICATIONS.