Once your workout is finished and saved to your iPhone you can review your heart rate and other stats. To review your workouts tap WORKOUTS then tap the workout you would like to review from the list presented.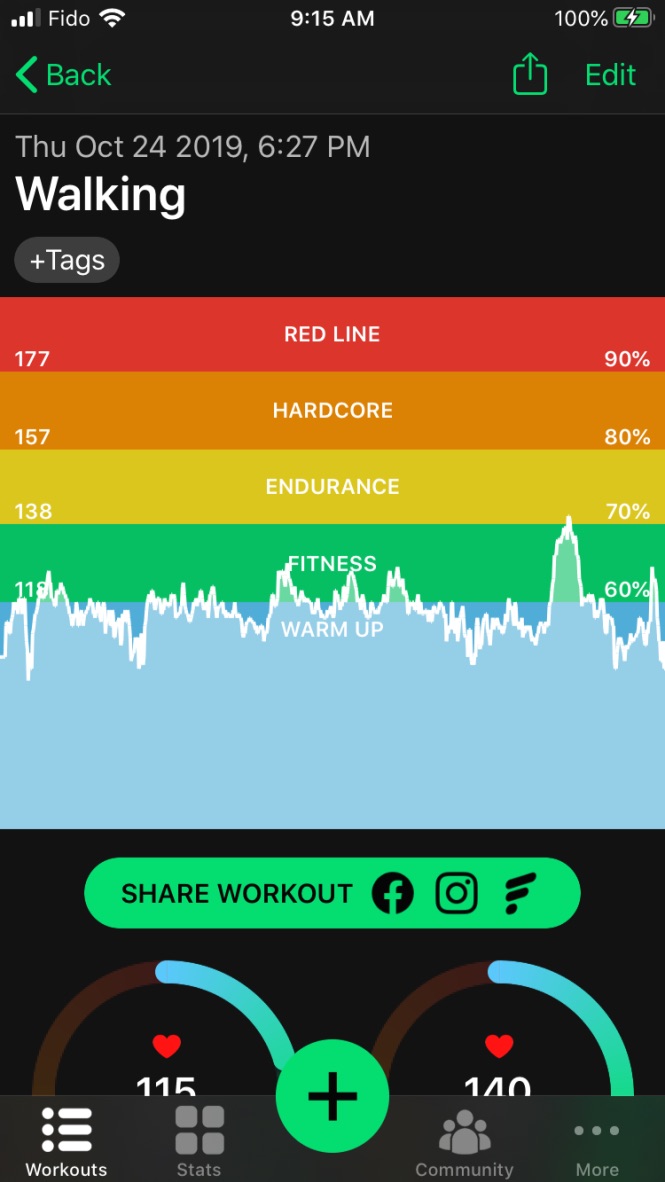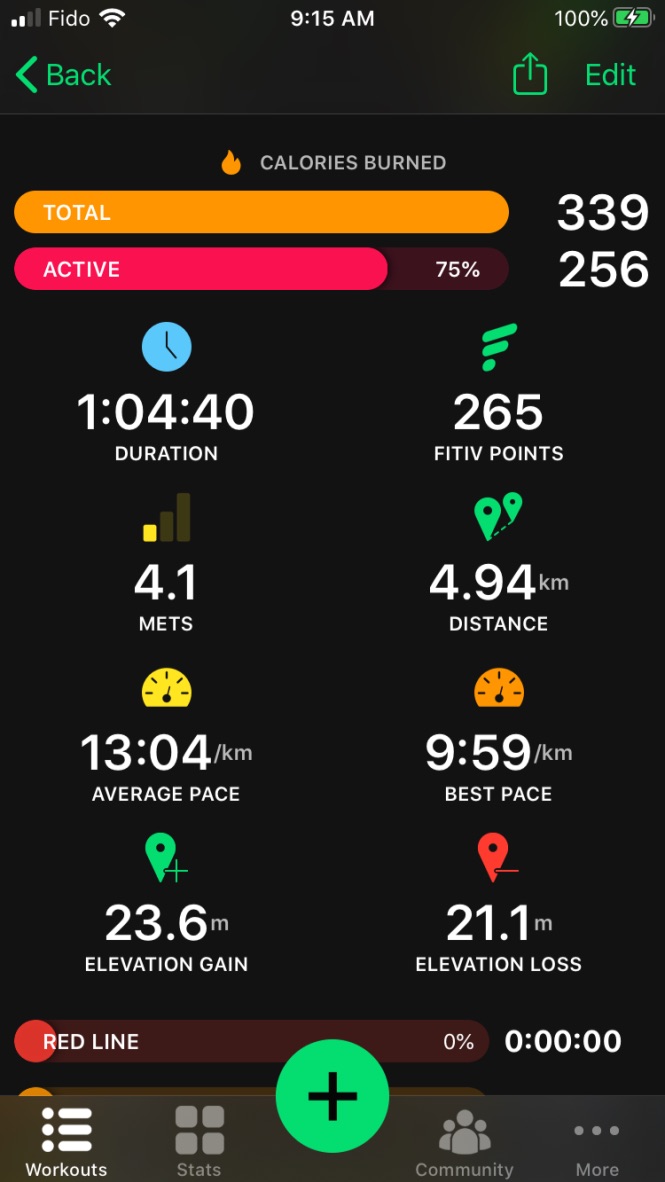 The workout detail view will show you all of the metrics you need to know to review your progress. See your heart rate graphed over time in our heart rate zone chart to see when you were working out hardest. You can also see your ACTIVE and TOTAL calories for the duration of your workout, your workout time, FITIV Points and average METs value for the workout.
Looking to spend a certain amount of time in a specific heart rate zone? The workout detail view also gives you a breakdown of your workout between the different heart rate zones. Have something to add to your workout? Don't forget to add a workout note or photo to remember key details later.
GPS-Tracked Workouts
Your GPS-Tracked workout include additional details besides your heart rate graphing, calories and Points values. See your GPS map, elevation information, and speed/distance/pace information.
Elevation/Speed/Pace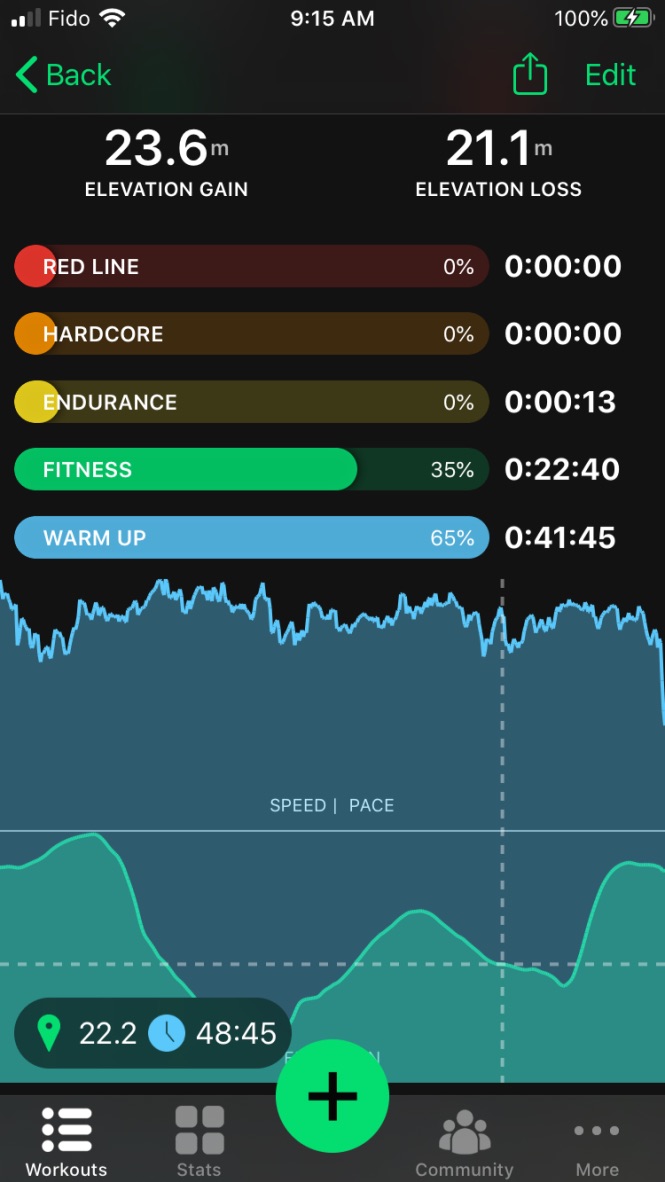 This view displays graphing for both the speed/pace of the entire workout as well as the elevation information over time. Use the crosshairs by tapping the graph to see the specific data point available at any timestamp.
GPS Mapping
Your individual workout summary will include a GPS map of your route. Tap on this map to access more visualization options.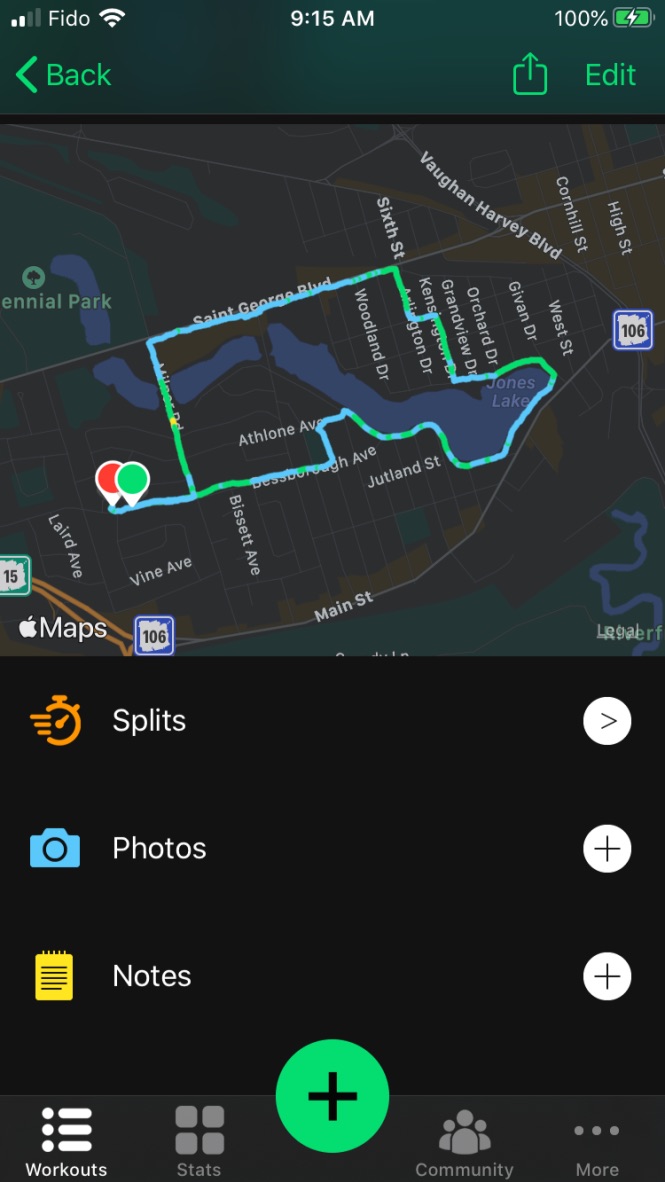 In this menu there are different visualization options for your GPS map. Select options like km/mile markers, different terrain mapping options, and heart rate or speed/pace overlays to give you an amazing at-a-glance overview of your workout!