Looking to keep track of your workout metrics without staring at a screen? The iPhone app provides completely customizable voice notifications to help keep your workout info accessible at all times. 
Voice feedback can be enabled both for Apple Watch and iPhone (Bluetooth) workouts. The spoken metrics are also entirely customizable. 
Voice feedback can be set to be triggered either to start at regular time intervals (every 1, 5, 10 or 30 minutes) or at distance intervals (0.1, 0.25, 0.5, 1, 2, 5, or 10 Kilometers or Miles).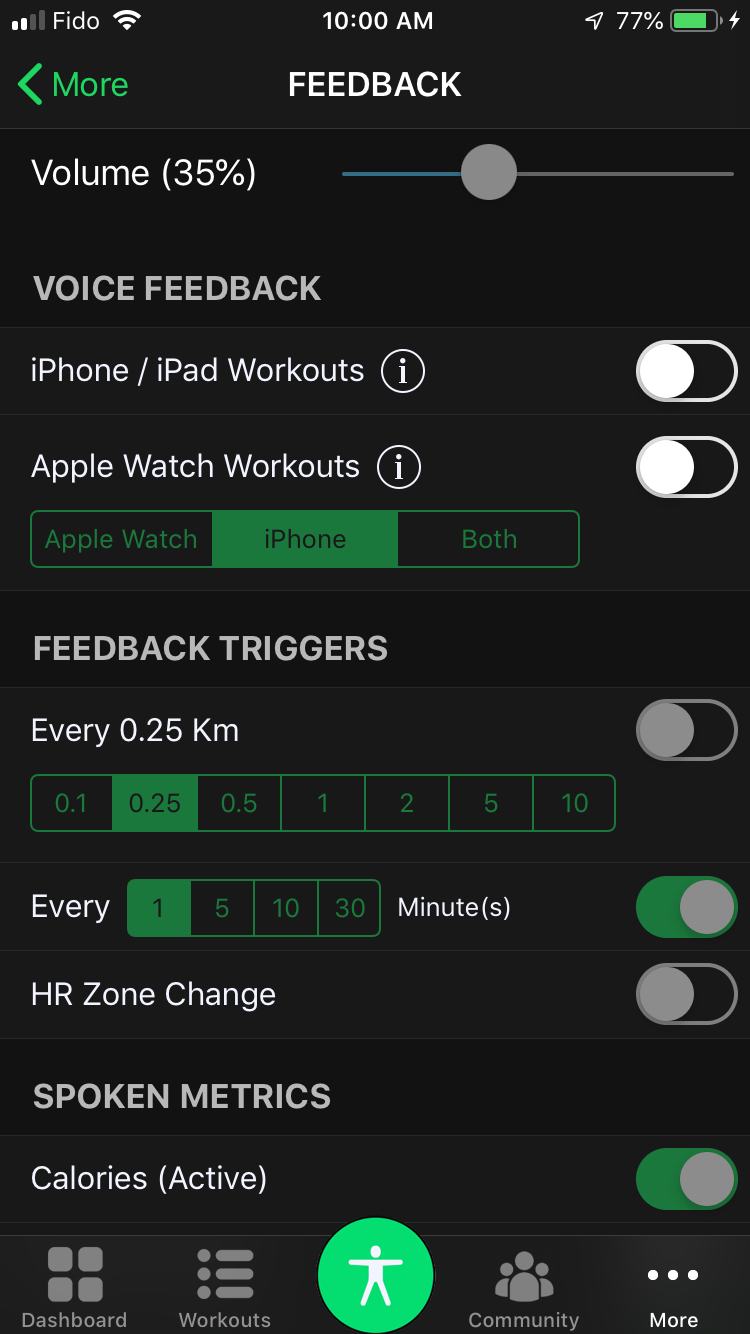 Voice feedback can also be set to be triggered by a heart rate zone change.
By toggling the switch beside the metrics listed you can choose a custom set of workout metrics to be read when the voice feedback is triggered by the app.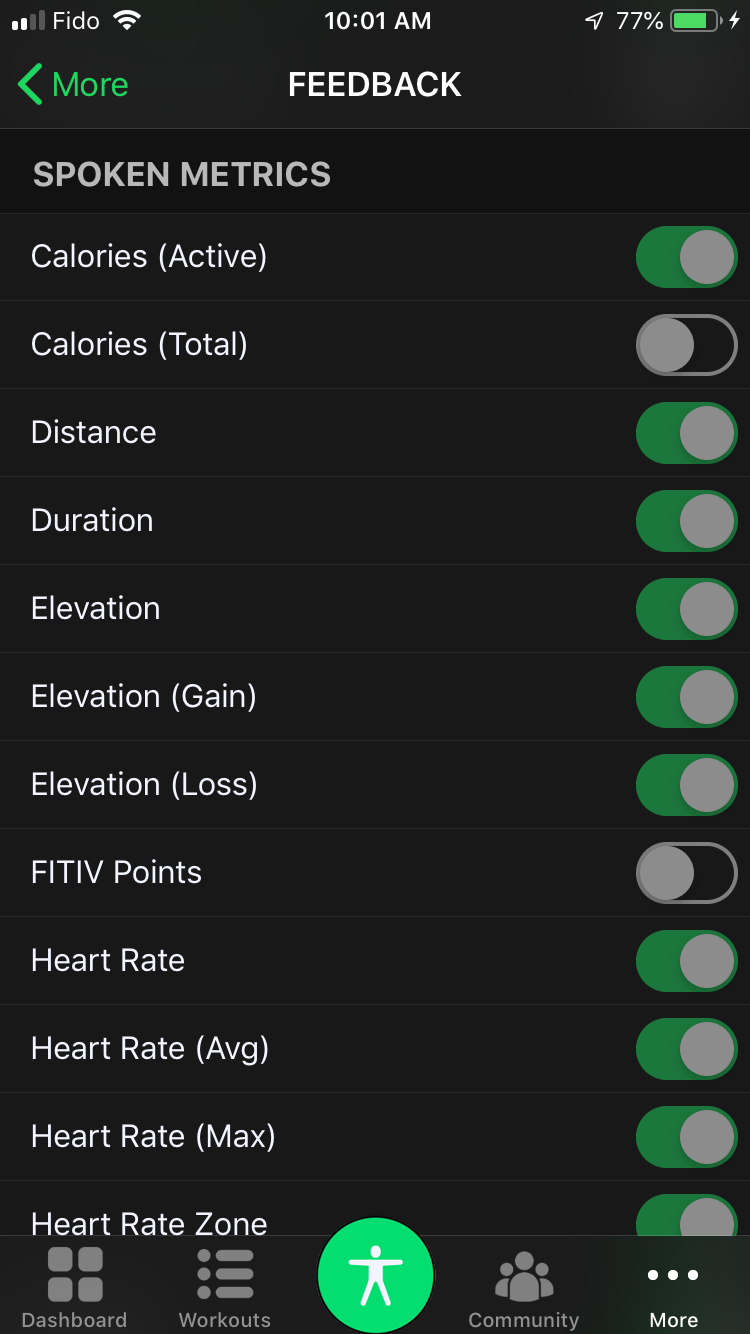 The following options are available to be read by voice feedback:
Calories (Active)

Calories (Total)

Distance

Duration

Elevation

Elevation (Gain)

Elevation (Loss)

FITIV Points

Heart Rate

Heart Rate (Average)

Heart Rate (Max)

Heart Rate Zone

Intervals

Last Kilometer (or Mile) Pace

METs

Pace

Pace (Average)

Pace (Best)

Last Kilometer (or Mile) Average Speed

Speed

Speed (Average)

Speed (Max)