Looking to keep your heart rate within a specific zone for the duration of your workouts? Want to receive notification when your heart rate drops below your targeted training zone? Have a maximum heart rate you would like to stay below? This app gives you options for specific high and low heart rate alerts to make sure that you are always on track.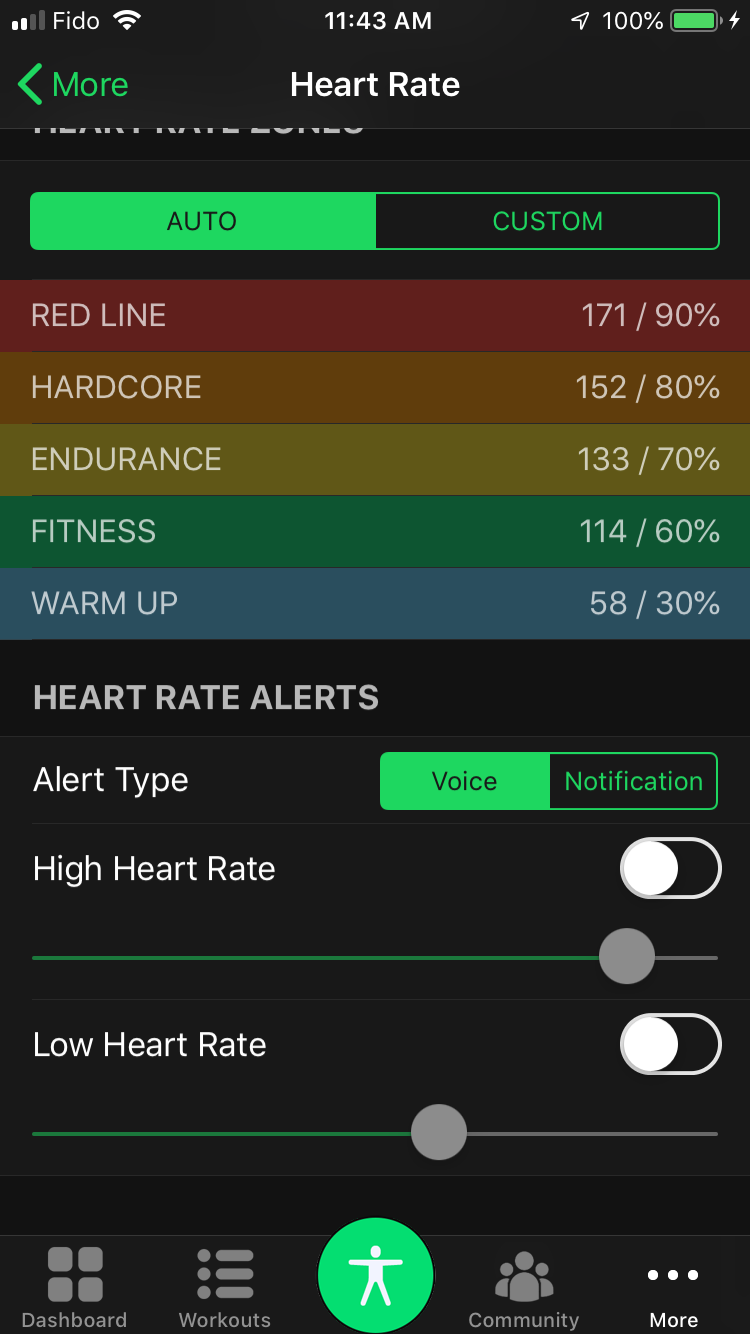 To set your heart rate alerts open the app on your iPhone and tap MORE>HEART RATE INFO.
From this menu you can select an ALERT TYPE. VOICE gives you a Voice Notification to let you know that you have left your targeted heart rate zone, while NOTIFICATION gives you an iPhone notification to alert you of this change in heart rate.
You can enable either a HIGH HEART RATE, a LOW HEART RATE or BOTH. Use the sliders to adjust your heart rate target.