The Workout section of the app is a history of your workouts. Go back into your workout archives to analyze your past moments, import new workouts, share your results and more.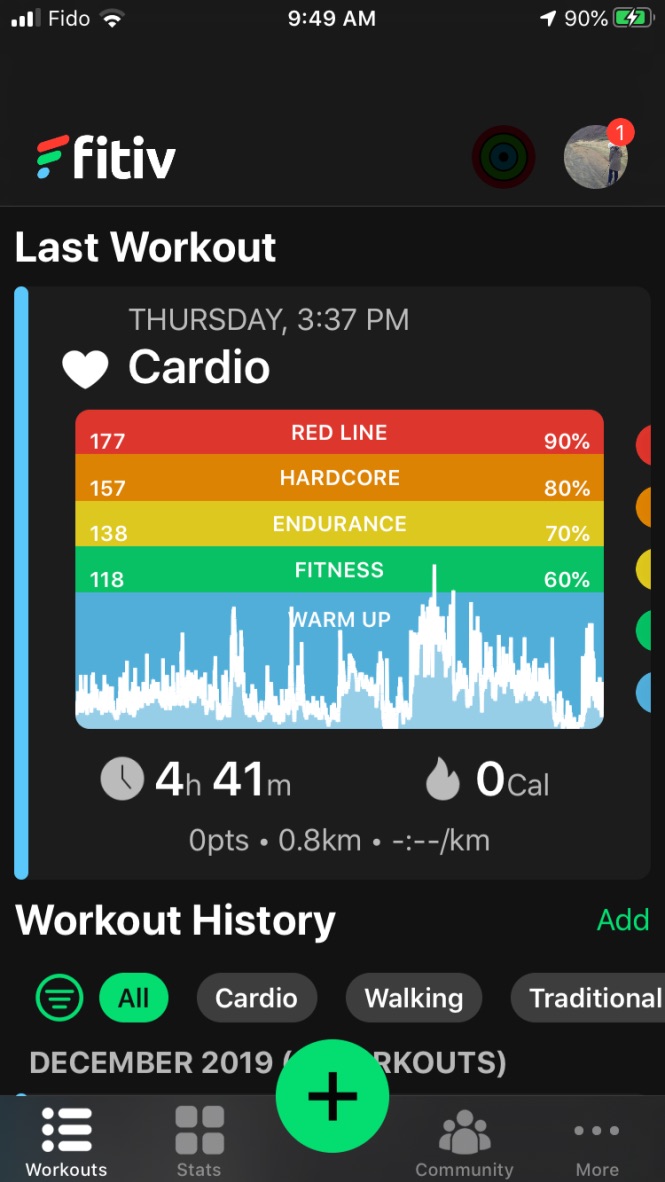 Your workouts are displayed in chronological order descending from the most recent workout. Each workout is displayed alongside the following information:
An icon displaying the workout type. This icon is color-coded to indicate the intensity of the workout to help you sort through your list.
It will also display:
The workout name.
The workout duration.
The active calories burned.
The average heart rate of the workout.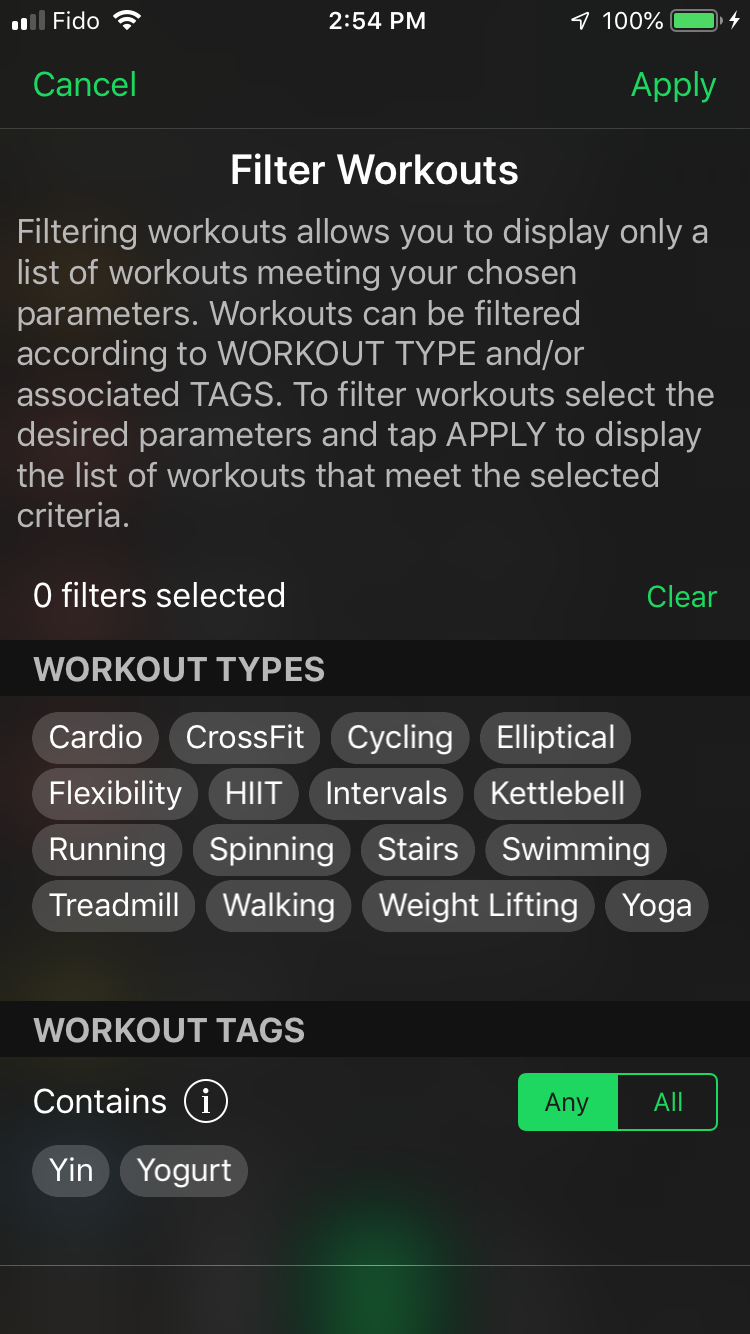 The workout list also provides the opportunity to FILTER your workout history, displaying only workouts that fit specific criteria for comparison.
Select the funnel icon at the top right-hand of the WORKOUTS list to access the filtering options. This will show both workout types from which you can choose only specific types of workouts to display, as well as workout tags that you can apply manually to workouts in order to group workouts of different types, or only a specific subset of one type of workout.