In order to get a full workout tracking experience with the app you will need to connect a heart rate monitoring device to the app.
The app currently supports both Bluetooth heart rate monitors and the Apple Watch for heart rate monitoring.
Please note: the Apple Watch does not function as a Bluetooth heart rate monitor and will not show up with Bluetooth sensors. Instead, FITIV Pulse has an Apple Watch companion app. Install FITIV Pulse on Apple Watch and start a workout directly from the Apple Watch to use.
Bluetooth (BLE) Heart Rate Monitor
To connect your Bluetooth (BLE) heart rate monitor to FITIV Pulse please do the following:
-Open the app on your iPhone
-Tap MORE>BLUETOOTH (BLE) SENSORS
-Ensure that you are wearing your heart rate monitor, that it is turned on, and not connected to any other devices
-Tap ADD NEW SENSOR and wait for your sensor to be listed
-Tap ADD to add your sensor to the app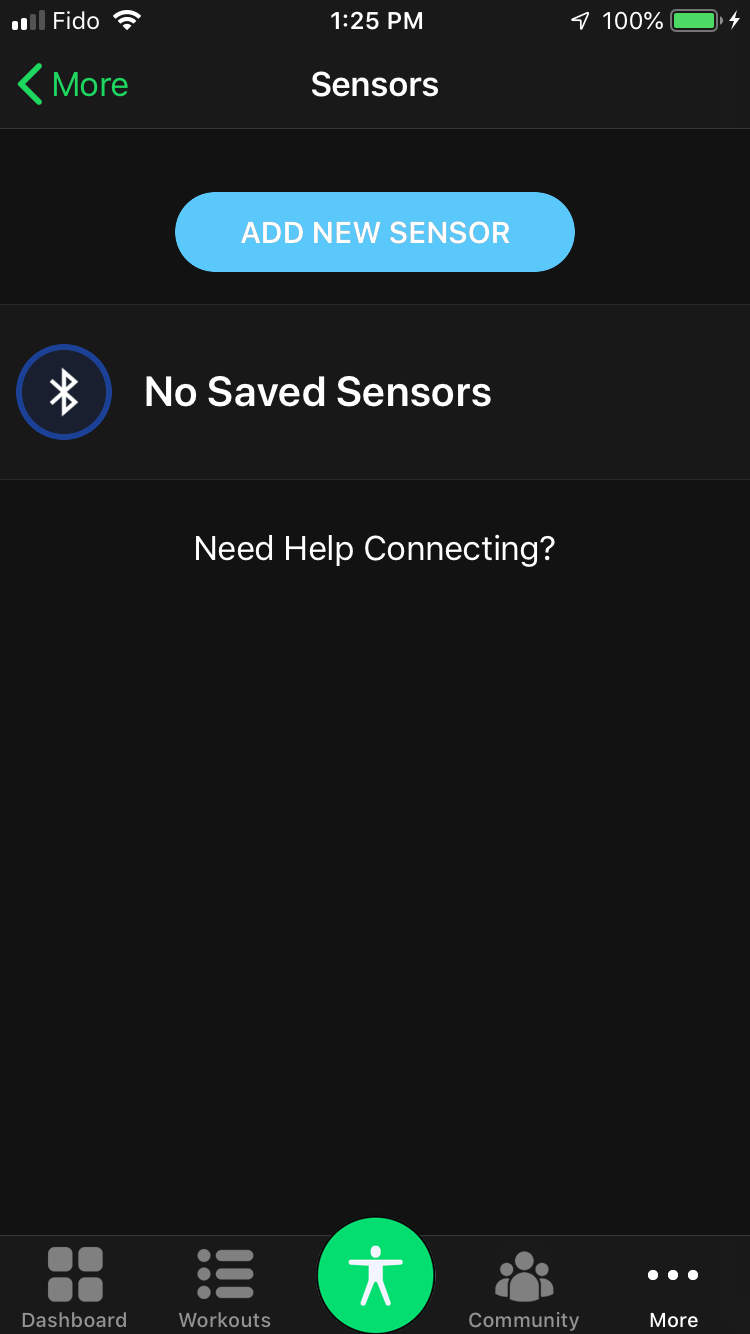 Done! You are ready to start a workout. Start your workout by tapping the green button on the bottom toolbar of the FITIV app, select a workout type, then tap START.
Apple Watch
Generally the Apple Watch app will install directly to your Apple Watch, but if you are unable to see the app on your Apple Watch after downloading from the App Store:
-First ensure that you have completed the on-boarding process on the iPhone app and enabled all permissions in the HEALTH app under SOURCES>FITIV PULSE
-Open the WATCH app on your iPhone and find the app under AVAILABLE APPS
-Tap INSTALL
Wait until the app is fully installed on your Apple Watch before opening. Once installed, open the Apple Watch app to start a workout.
NOTE: The app should be displayed under INSTALLED ON APPLE WATCH in the Watch app on your iPhone to ensure that the app is available to use on the Apple Watch.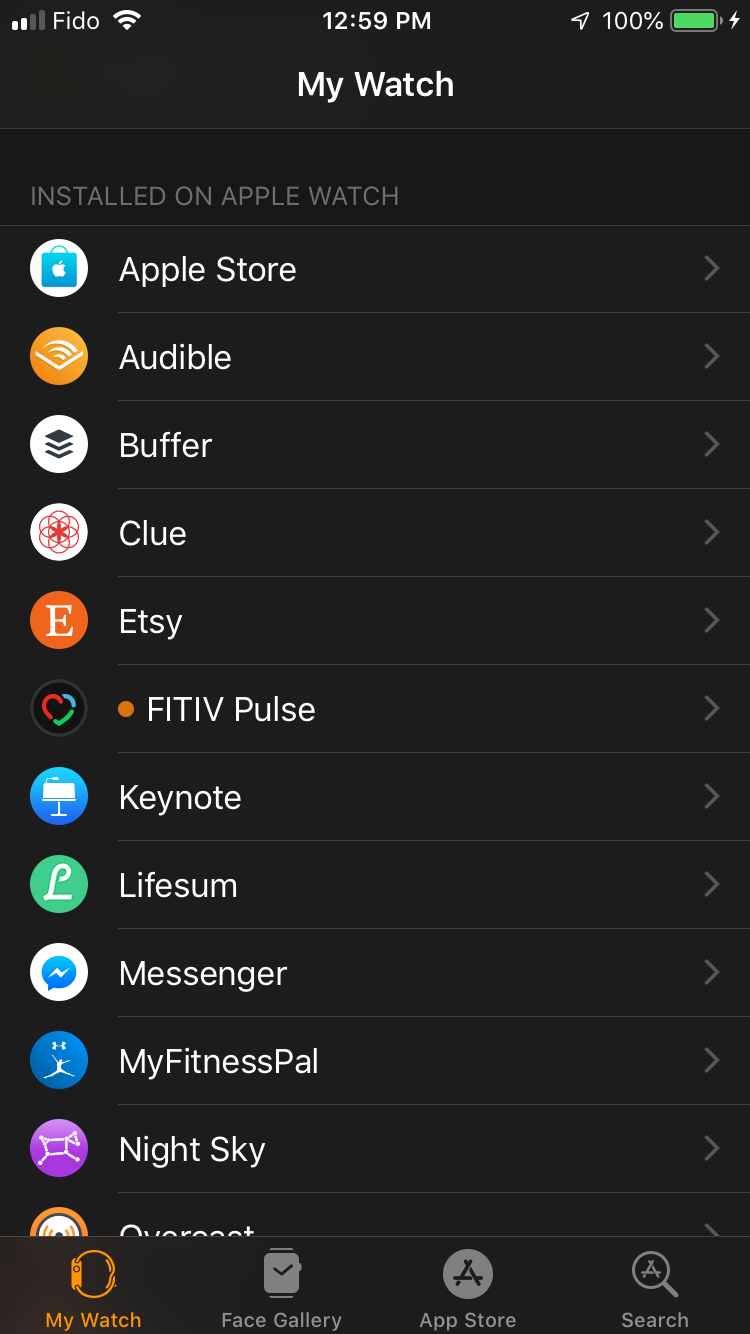 If the app is not listed under INSTALLED ON APPLE WATCH please check under AVAILABLE APPS and tap the INSTALL button next to the app.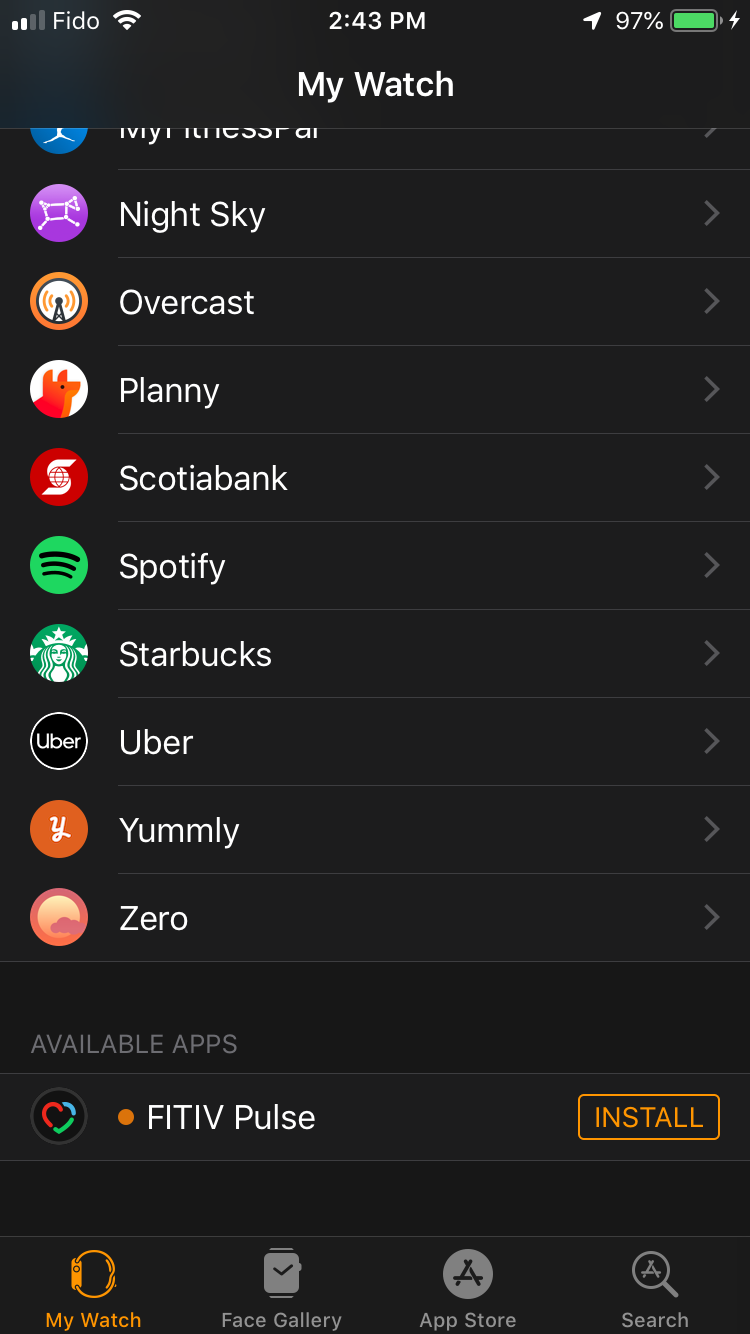 If the app is not listed in either category in the Watch app on your iPhone please try restarting the iPhone and re-opening the Watch app.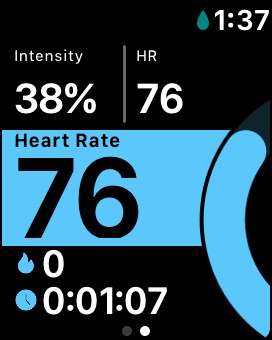 Still not showing up on your Apple Watch? Send us an email to support@fitiv.com and we will be happy to help you get started.