Once you've completed your onboarding and have everything set up with the app it's time to start using the workout tracking features. All workout types are supported, whether you're looking for GPS tracking or just heart rate, there is a workout type for you.
Learn more about how to track a workout with either an Apple Watch or Bluetooth heart rate monitor:
Bluetooth heart rate monitor:
Once you have a Bluetooth heart rate monitor connected to the app you can start a workout by tapping the green workout button on the iOS app.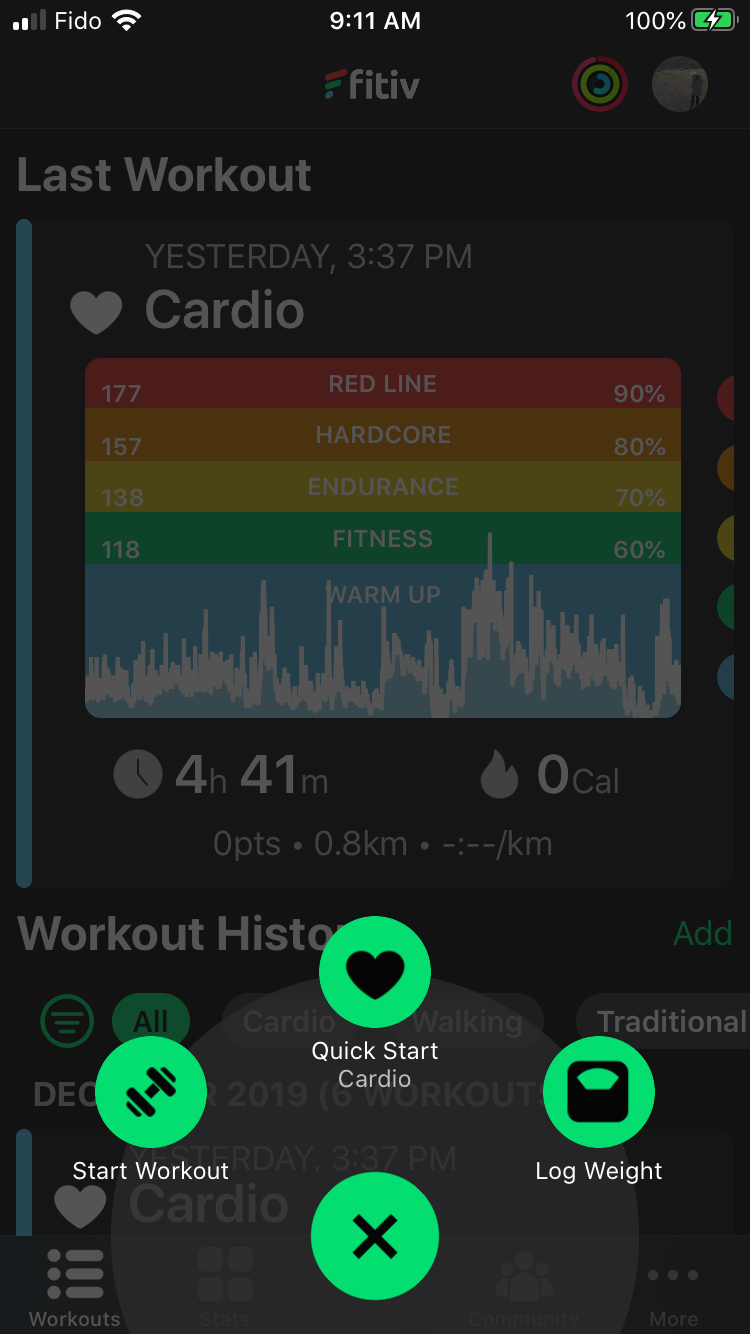 After tapping this button you will be able to select a workout type from the list that appears. Select either a GPS-tracked workout type or a regular workout type that corresponds to the activity you're doing.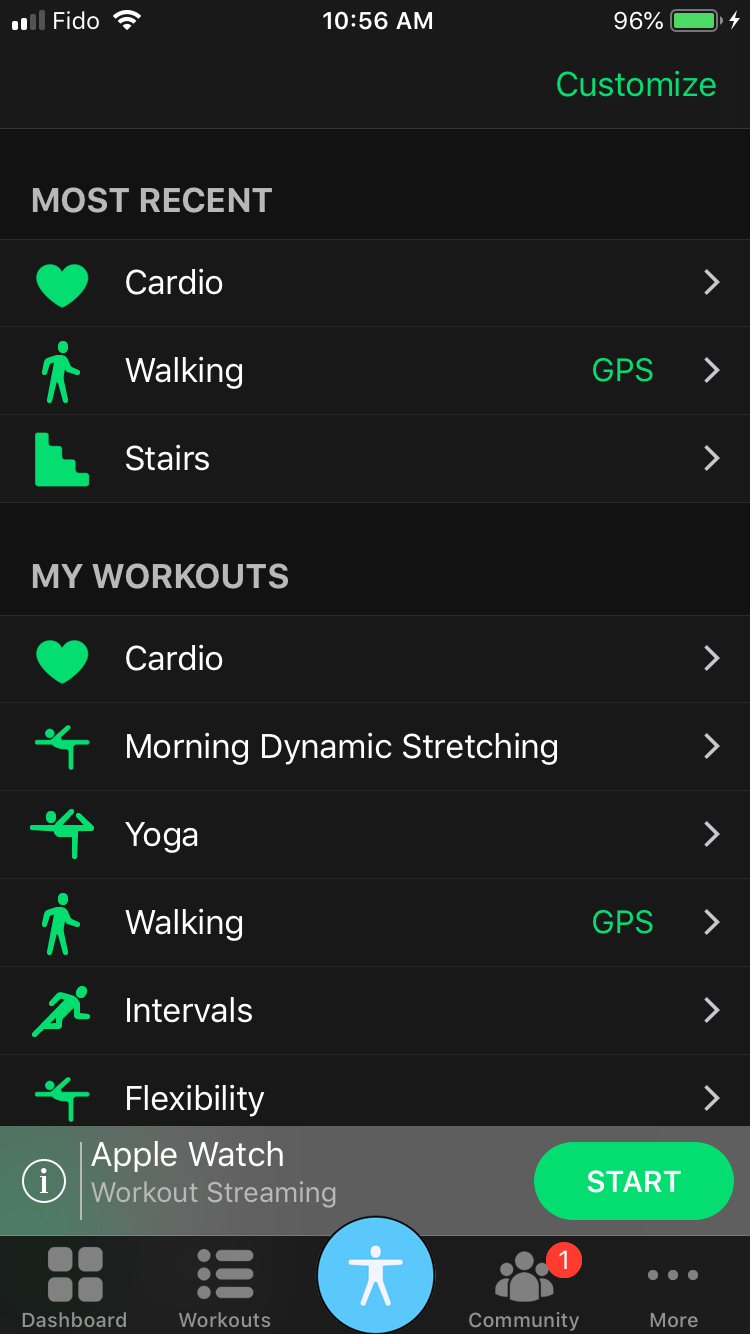 Please note: Workout must be STARTED to be tracked by the app. Please ensure that you tap START after your workout has been selected.
Apple Watch:
Open the app on your Apple Watch and tap a workout type to start a workout. To stream your heart rate data from your Apple Watch to you iPhone enable STREAM TO IPHONE on your iPhone in the FITIV Pulse app under MORE>APPLE WATCH.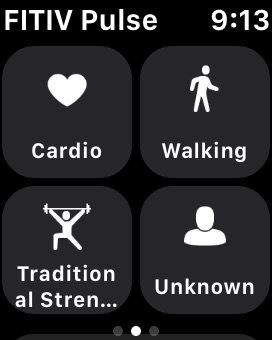 To save your workout on Apple Watch you swipe to the left until you reach the DONE button, then tap SAVE to save your workout.
Did you know? You can change the metrics that are displayed during your workout on your phone or Apple Watch. Just tap a metric to open a list of available options! Everything is completely customizable.