There are multiple ways of keeping tabs on your metrics in-workout. For iPhone workouts the bottom bar along the screen has three customizable in-workout metrics to choose from. These three metrics will be consistent as you swipe across displays. Available metrics are:
Intensity

Heart Rate

Heart Rate Zone

Average Heart Rate

Average Intensity

Maximum Heart Rate

Maximum Intensity

Total Calories

Active Calories

Distance

Pace

Average Pace

Last KM Pace

Speed

Average Speed

Last KM Speed

FITIV Points

METs

Interval Timer

Interval Set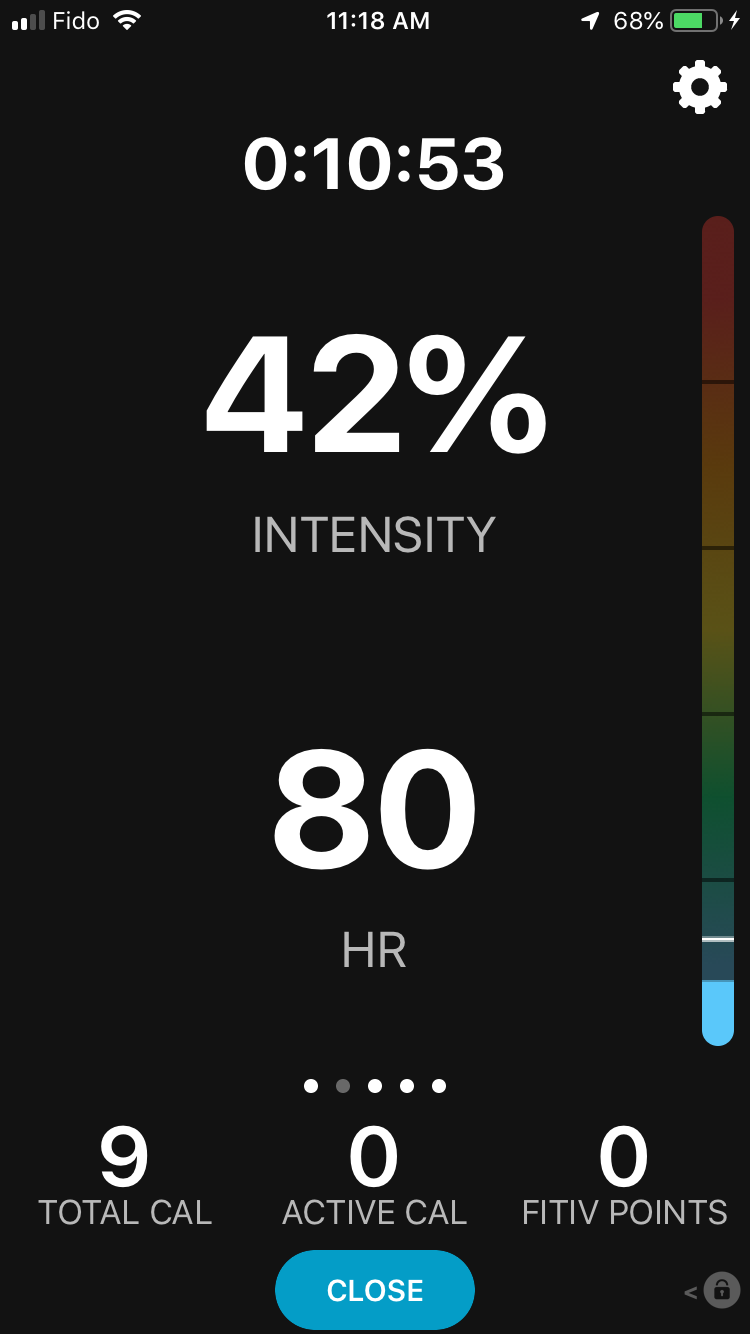 View 1 - This view, in addition to the bottom three metrics, contains two additional large, customizable workout metrics. There is also a sidebar displaying your current heart rate as a coloured portion of a dark heart rate chart. The white line on the sidebar represents your highest heart rate achieved during the workout, and the sidebar is divided into heart rate zones.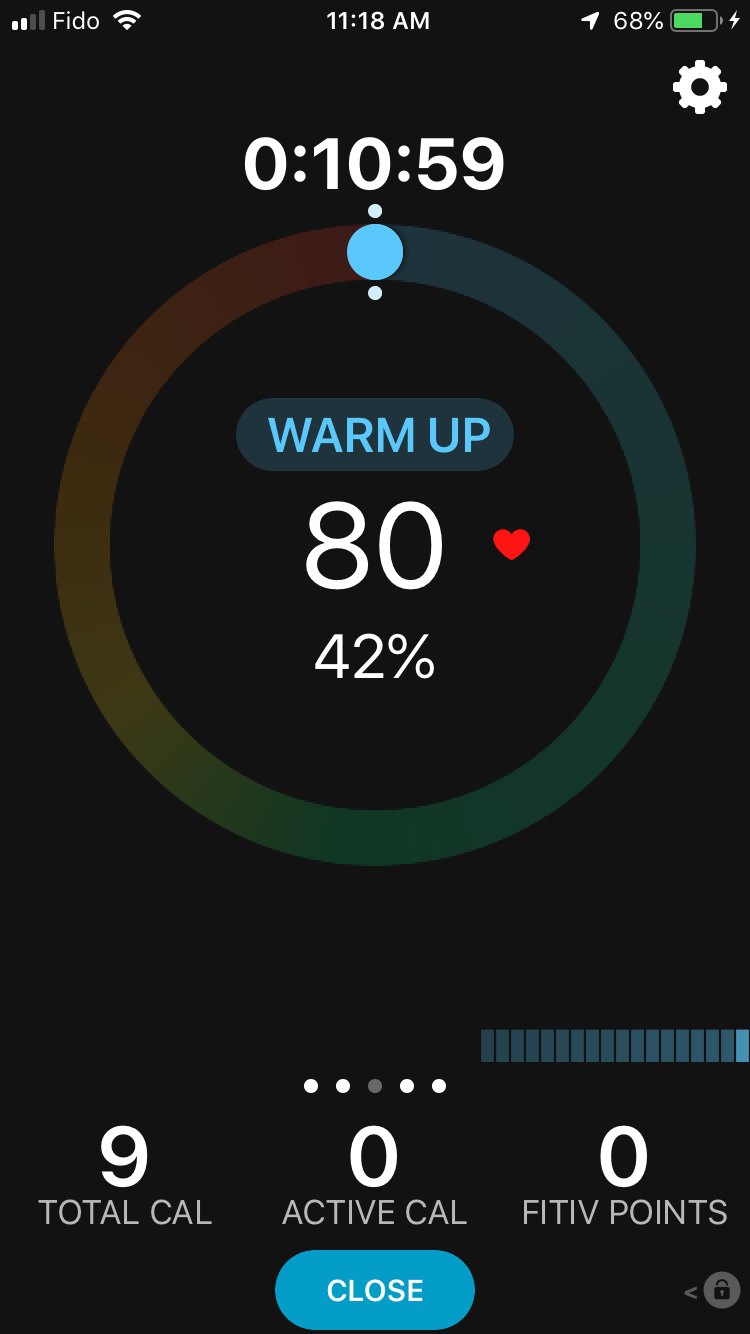 View 2 - This workout Halo view shows your current heart rate and current intensity displayed in the middle of the circle. Your current heart rate zone is also displayed in a color-coded bar. The heart rate halo has three components: the middle coloured bar, the outer white ring and the inner white ring. The middle bar indicates your current heart rate on the halo relative to your own maximum heart rate. This bar is colour-coded to indicate the heart rate zone achieved. The inner white ring indicates the average heart rate for the duration of the workout. The outer ring represents the highest heart rate achieved during the current workout.
This view also contains a timeline bar chart. Those bars represent previously achieved heart rate zones over 30-second increments.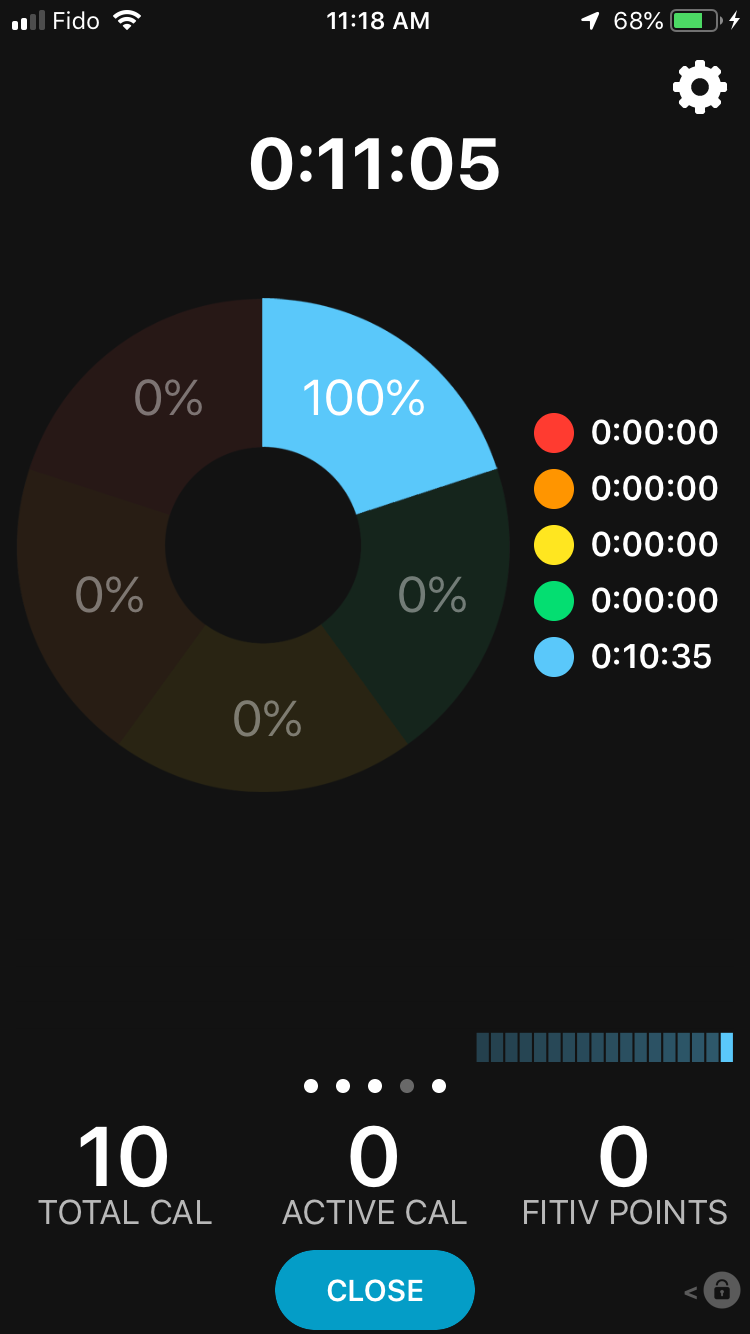 View 3 - This view displays your breakdown of time spent in each of the five heart rate zones for the duration of the workout.
View 4 - This view provides a live heart rate chart showing your heart rate over the duration of your workout. This view will update live for the duration of your workout.