If you pair FITIV with an Apple Watch you can use the Apple Watch for a fully standalone workout tracking experience.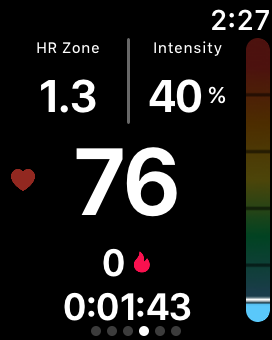 The Apple Watch FITIV app will show you everything you need to track your workouts, including all of the same metrics you can see when streaming your workout to your iPhone.
NOTE: Standalone GPS tracking is only available for Apple Watch Series 2 and above.
Force Touch - Tap and hold the Apple Watch screen to bring up additional workout settings in-workout. The menu that appears will contains options to lock your workout (Apple Watch Series 2 and above), turn voice feedback on or off, pause your workout or end the workout.