FITIV can be connected to other apps to share data including workout and nutrition data. To enable data sharing with any of the available FITIV partners tap the ENABLE button then follow the steps directed.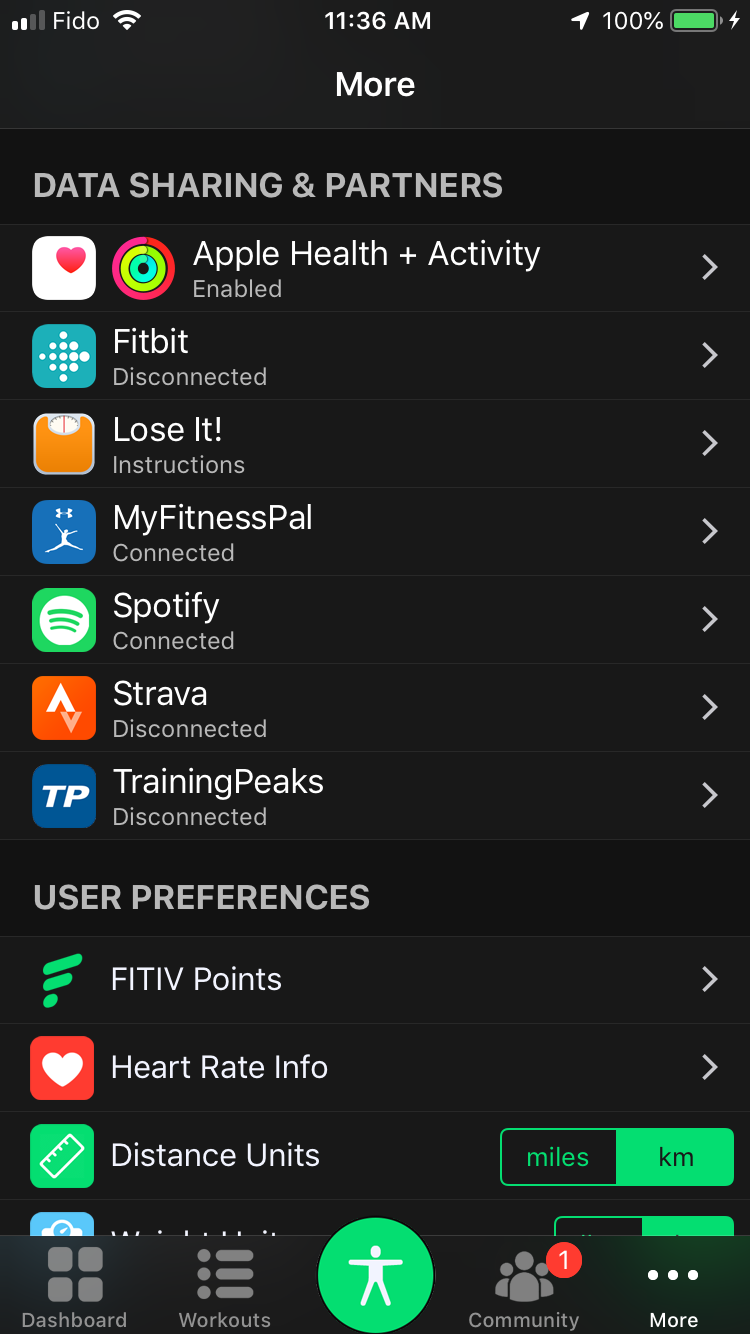 Apple Health + Activity - Apple health and activity sharing is important to enable to ensure that your Dashboard data is available. This also allows your data to be backed up and easily accessible to other apps that use Apple Health.
FITIV can be linked to:
Fitbit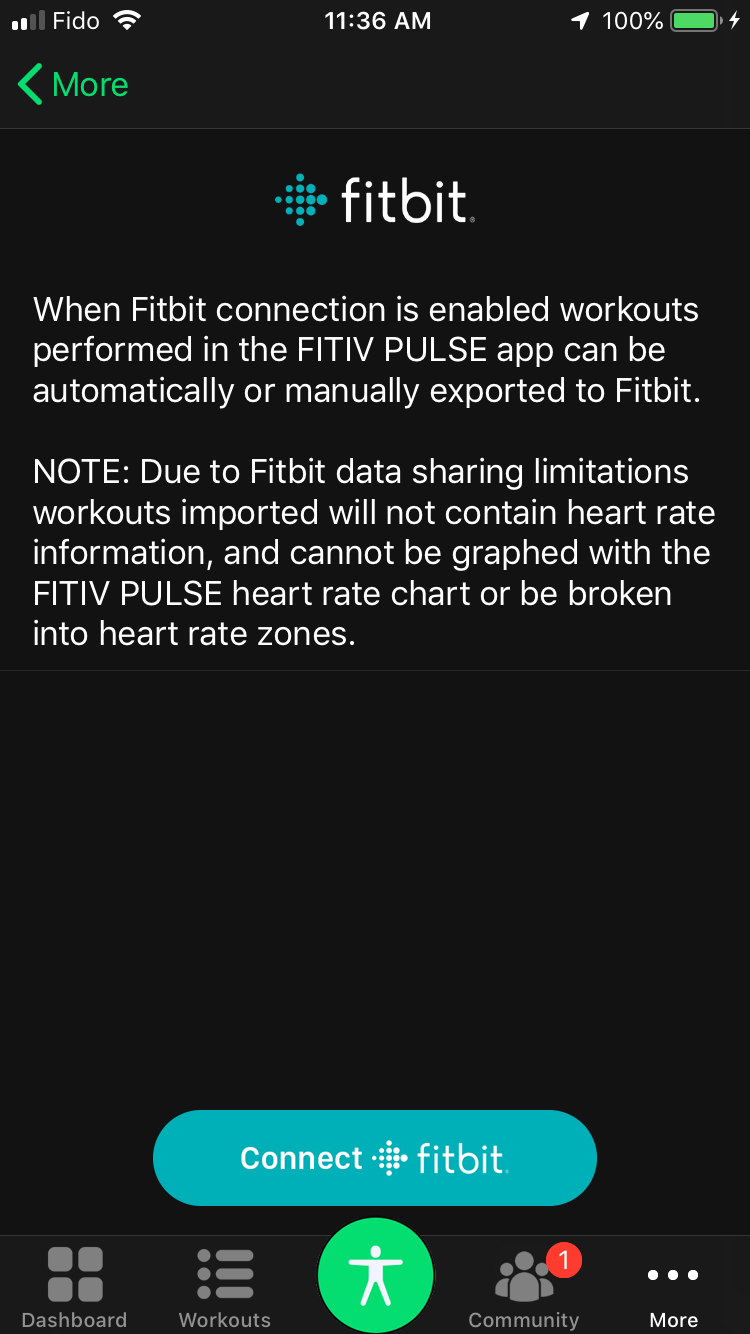 Due to data sharing limitations workouts imported from Fitbit to FITIV Pulse will not contain heart rate information. These workout overviews will not contain heart rate charts or heart rate zone breakdowns.
Lose It!
MyFitnessPal
iOS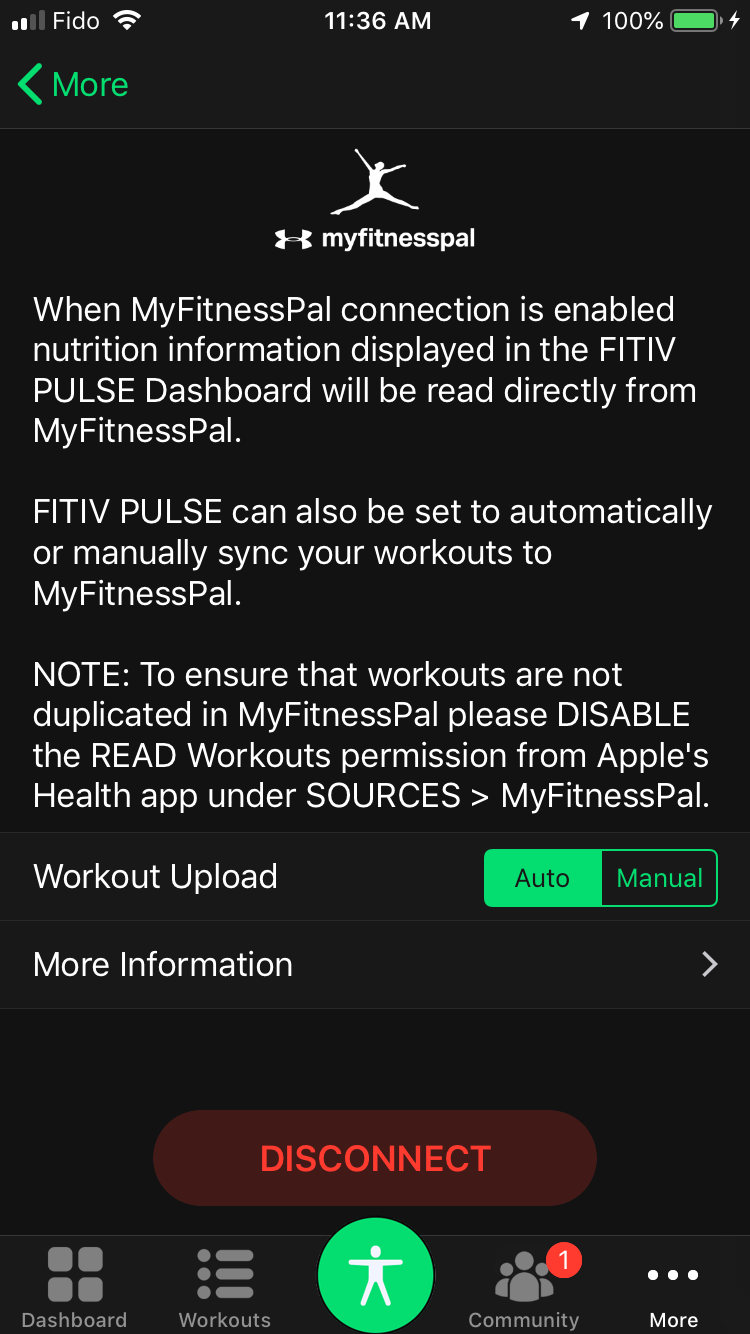 Workouts can be uploaded directly to MyFitnessPal either automatically or manually. Nutrition information will be directly synced from MyFitnessPal to provide an accurate daily calorie breakdown.
Android
First, in the MyFitnessPal app, connect MyFitnessPal to Google Fit to sync your data.
Next, in the FITIV Pulse Android app, enable Google Fit connection:
Workouts should now upload to MyFitnessPal via Google Fit.
Strava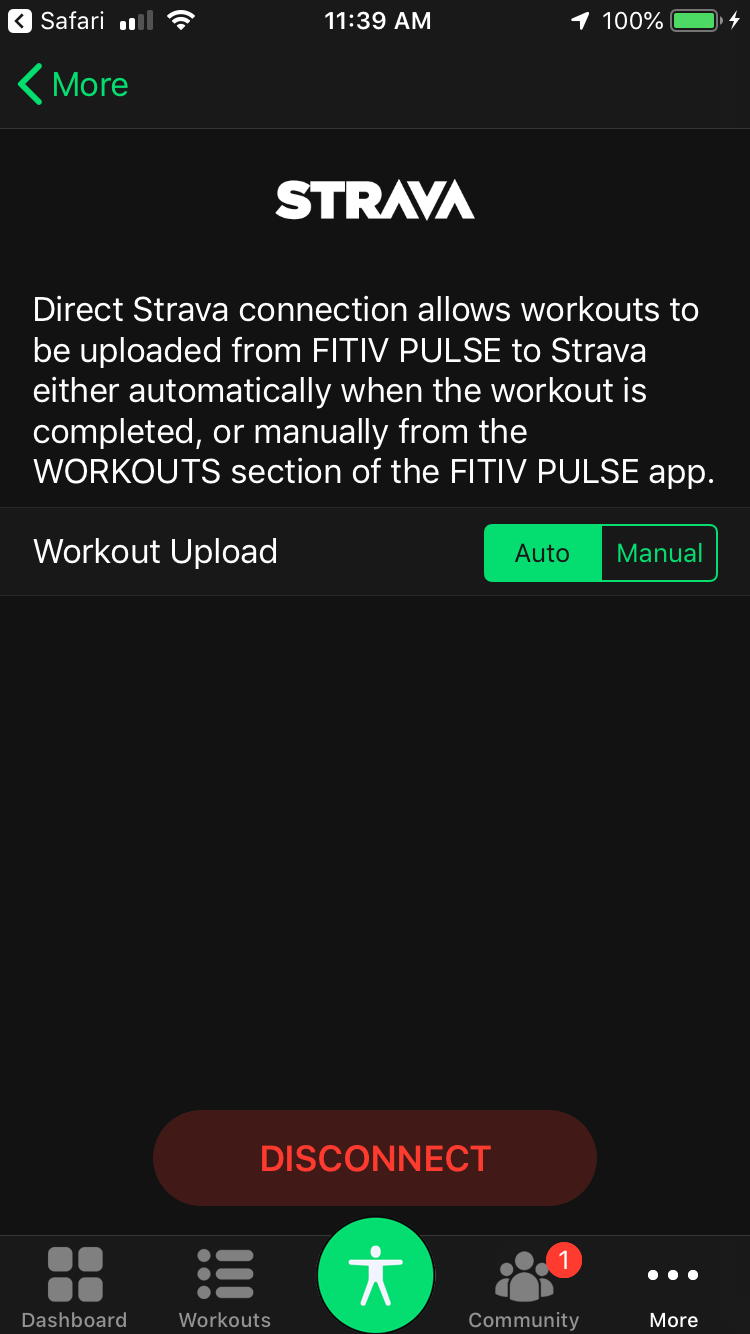 TrainingPeaks