Your Resting heart rate is the frequency of your heart rate while completely at rest. When you are seated and resting your heart rate should naturally be at its slowest rate, which gives a minimum for your range of heart rates along with your MaxHR.
It's important to have an accurate resting heart rate value in the app.
Your resting heart rate determines the range of frequencies your heart can beat. It is important to have an accurate resting heart rate value to start with because the app determines your exercise frequency based on how far above this value your heart rate is raised. If you set your resting heart rate value too low this will make the app believe that you are exercising at an artificially inflated intensity. On the other side, if you set your resting heart rate too high it will be difficult to exercise at your desired intensity.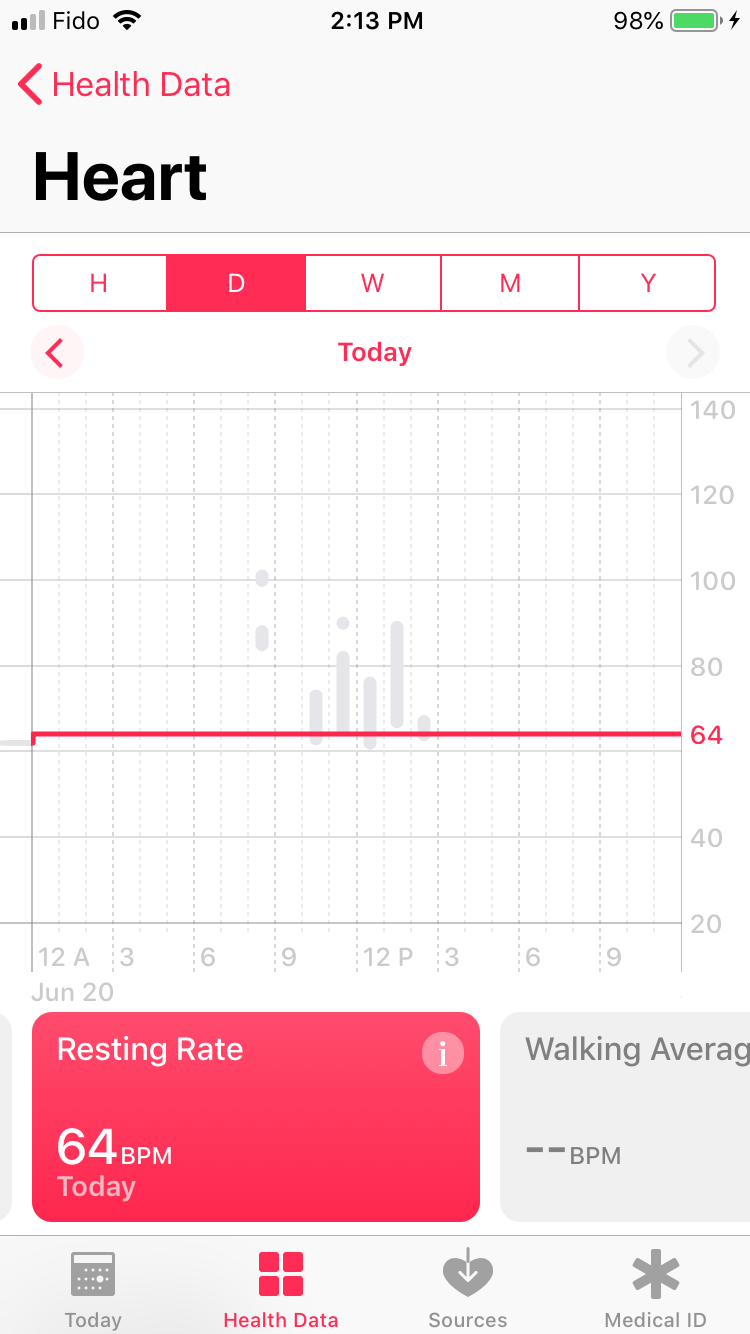 Your resting heart rate is easy to calculate with a heart rate monitor or Apple Watch. With an Apple Watch your resting heart rate will be calculated on a daily bases and recorded into Apple Health (for Apple Watch Series 2 and above) which will give you the most accurate possible resting heart rate values.
If you are using a Bluetooth heart rate monitor try recording your heart rate for 5 to 10 minutes in the morning, while seated or reclining. Use the lowest repeated value as your resting heart rate.
Resting heart rates between 60 and 100 beats per minute are considered normal, but values lower than 60 beats per minute are common among trained athletes. Generally lower resting heart rate values are an indicator of good health. Tracking your resting heart rate over time is an indicator of your fitness improvements.