The Community provides a space for athletes around the world to connect, chat and compete in workout groups and leaderboards. The Community section is contained in the iPhone app under the Community tab, get started today by tapping COMMUNITY.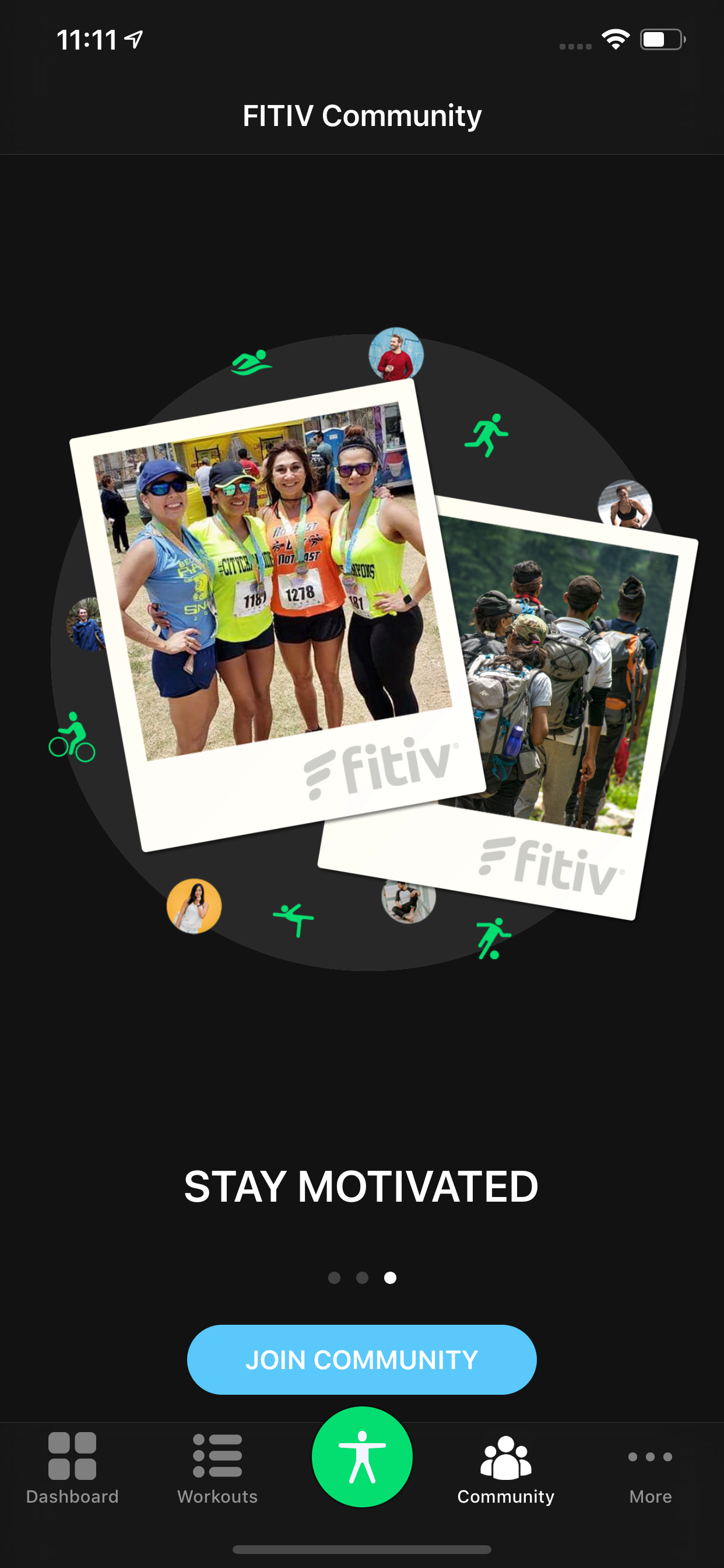 Tap the JOIN COMMUNITY button to get started with the Community.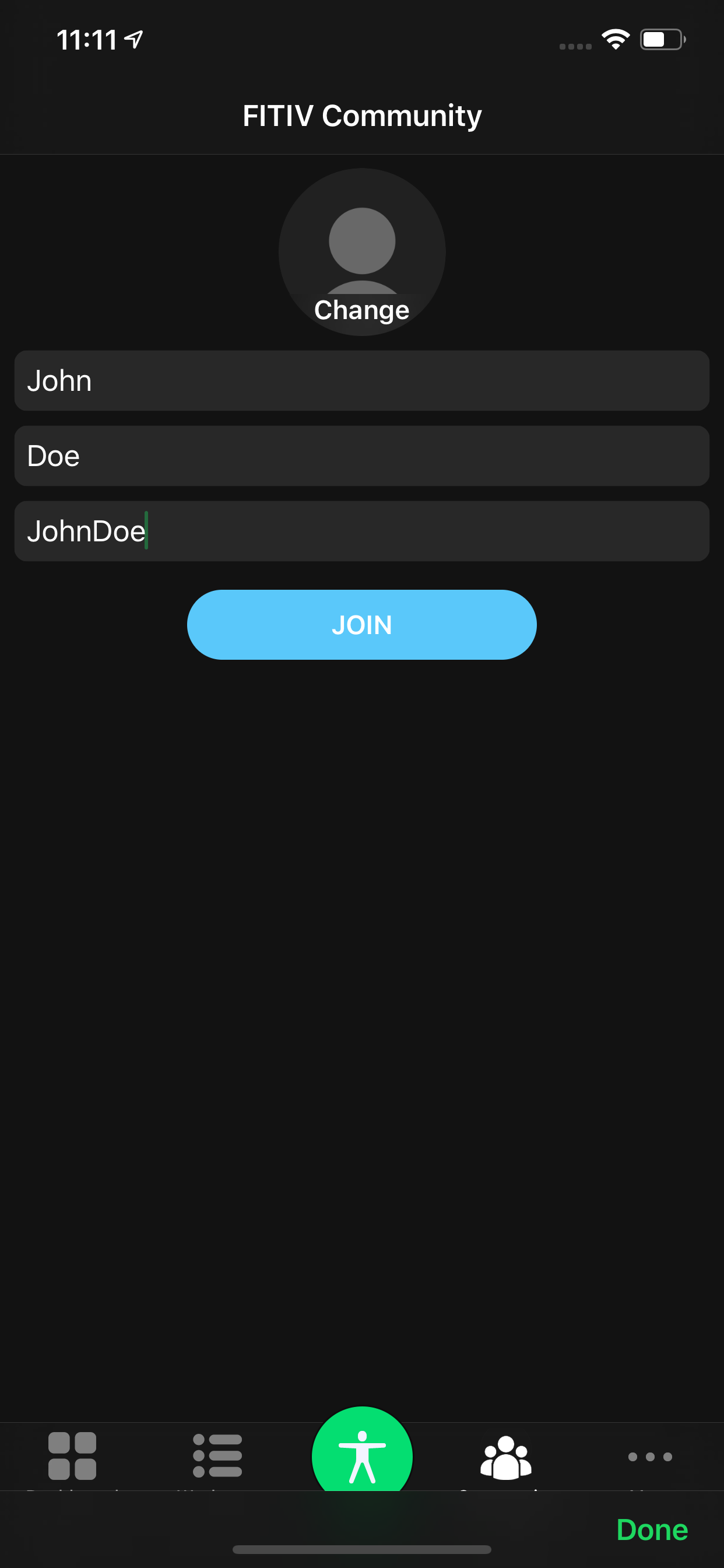 Add your name and create a Community username that will be displayed publicly in the groups that you join.
NOTE: All users are automatically enrolled in the FITIV Users group.