You can start competing, commenting and connecting with athletes worldwide by joining a workout group or creating one of your own.
There are many verified workout groups that you can join ranging from the general FITIV Users group to specific workout groups that only count Running, Cycling, Rowing or other workout types toward their leaderboards.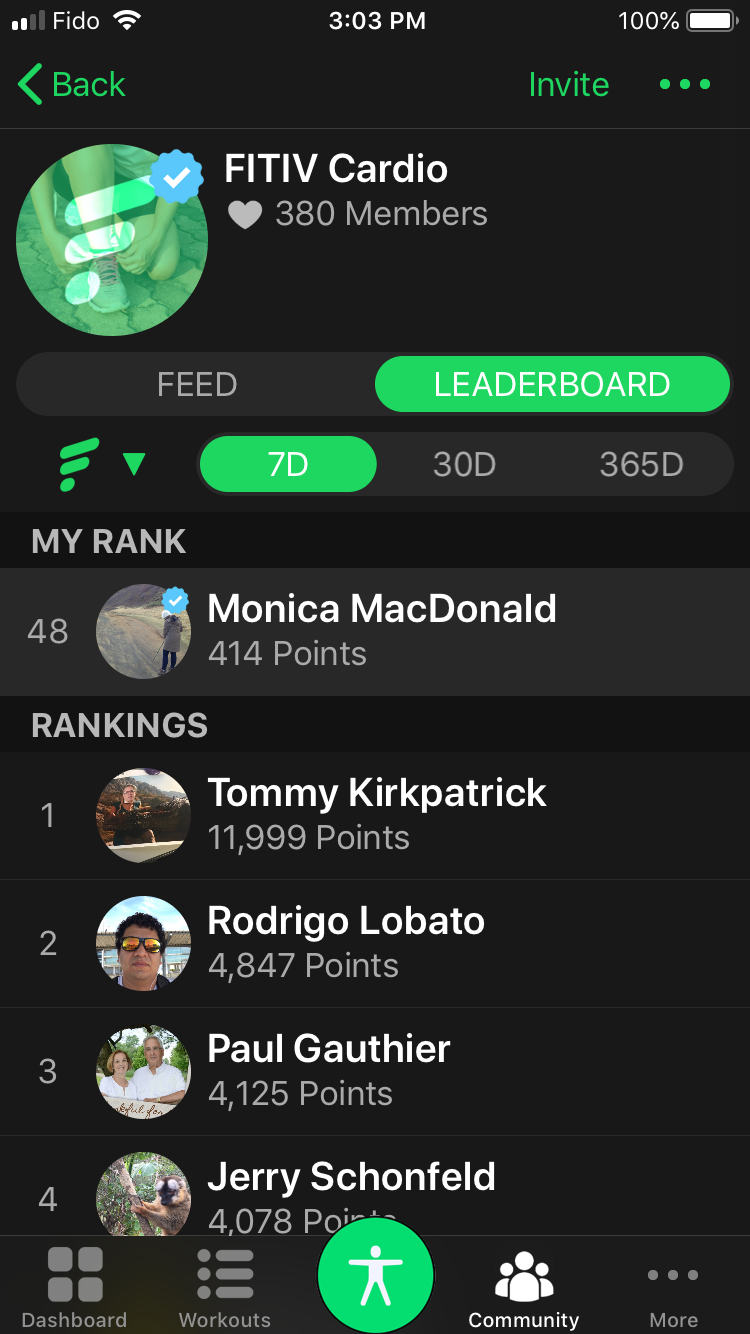 Each group contains a leaderboard, when creating a group you can select whether to only count a certain workout type toward these leaderboard totals or any workout type.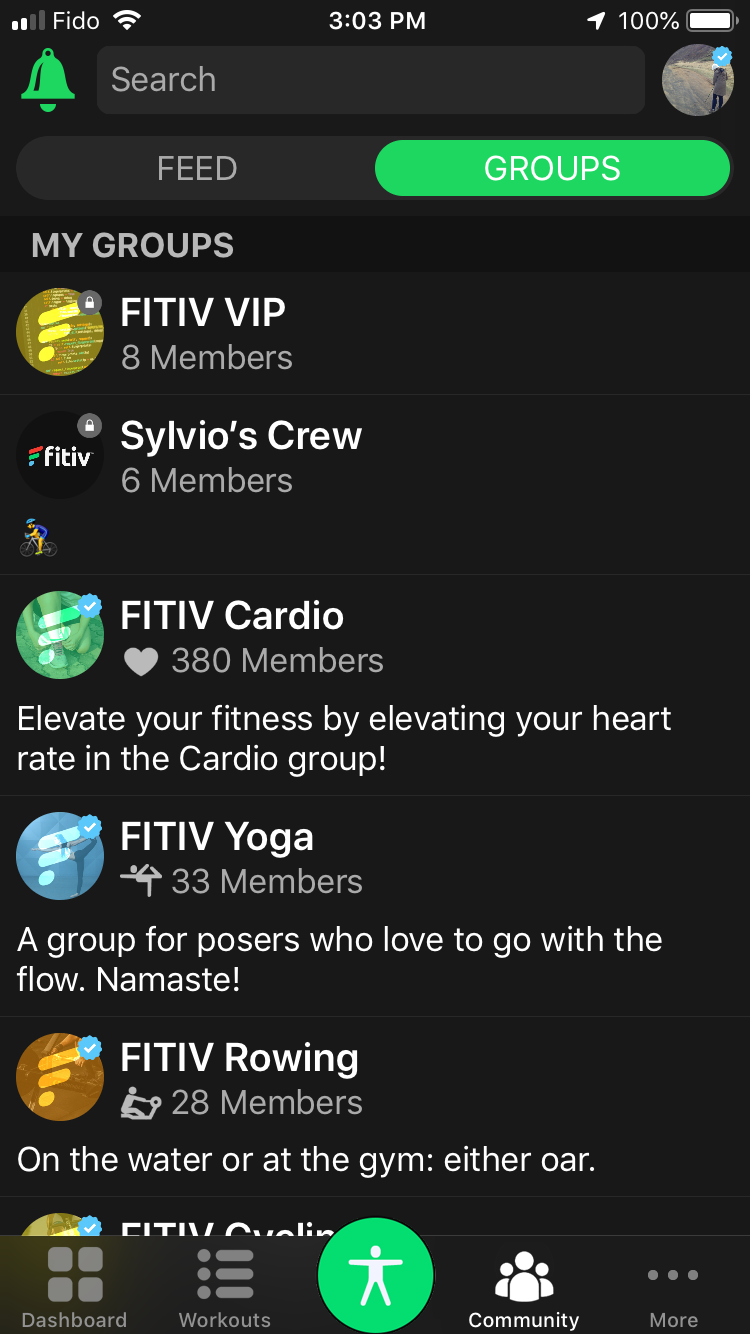 Tap to join a group, there are many groups already available to explore.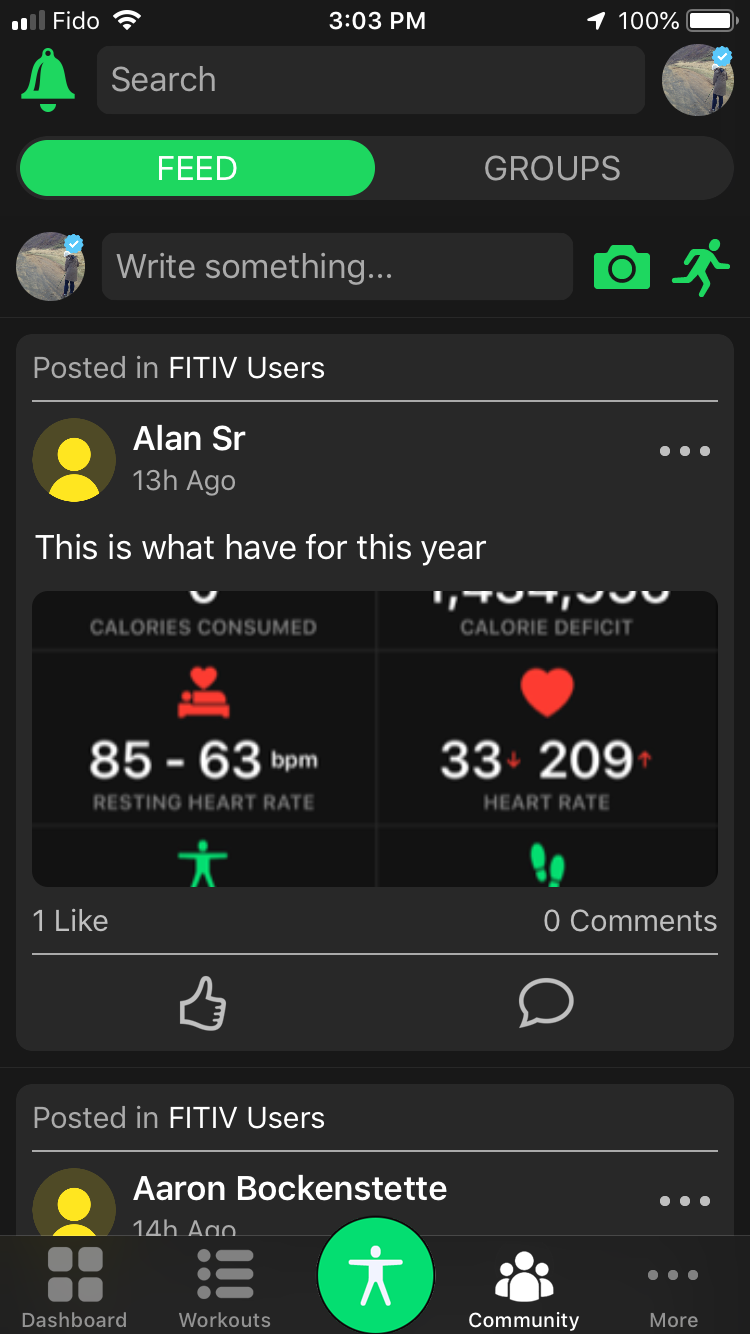 Posts from the workout groups you join will be displayed in your FEED, so feel free to comment, post, or like the posts of other FITIV users.