Want to control your music during your workout? The iPhone app gives you multiple options for finding the perfect playlist for your fitness. 
Apple Music:
Are you an Apple Music user? If so, you can control your music directly from the app. To enable Apple Music permission you can tap ALLOW when prompted by the app the first time you try and access the Apple music features in-workout, or give the app permission to access Apple Music through your iPhone's settings.
This can be found in the SETTINGS app under FITIV PULSE>MEDIA & APPLE MUSIC.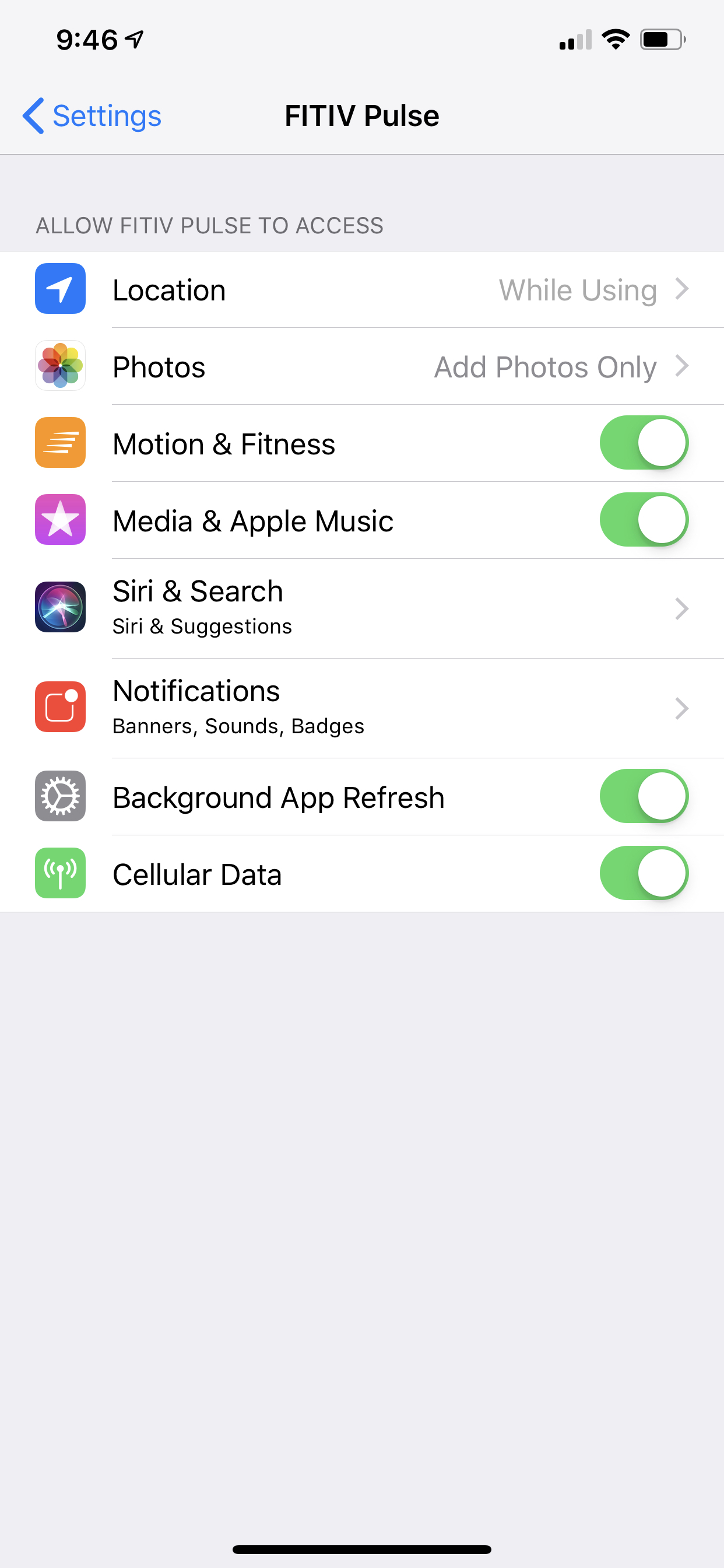 Once enabled you can use one of the following options to control your music selection during a workout on your iPhone: either swipe to the LEFTMOST workout view where you will see a music selection screen or tap the GEAR ICON at the top right-hand corner to turn on MUSIC CONTROLS. If Music Controls are enabled a music selection toolbar will be persistent across the top of different workout views allowing you to pause or skip songs, or link to Apple Music to select a different song.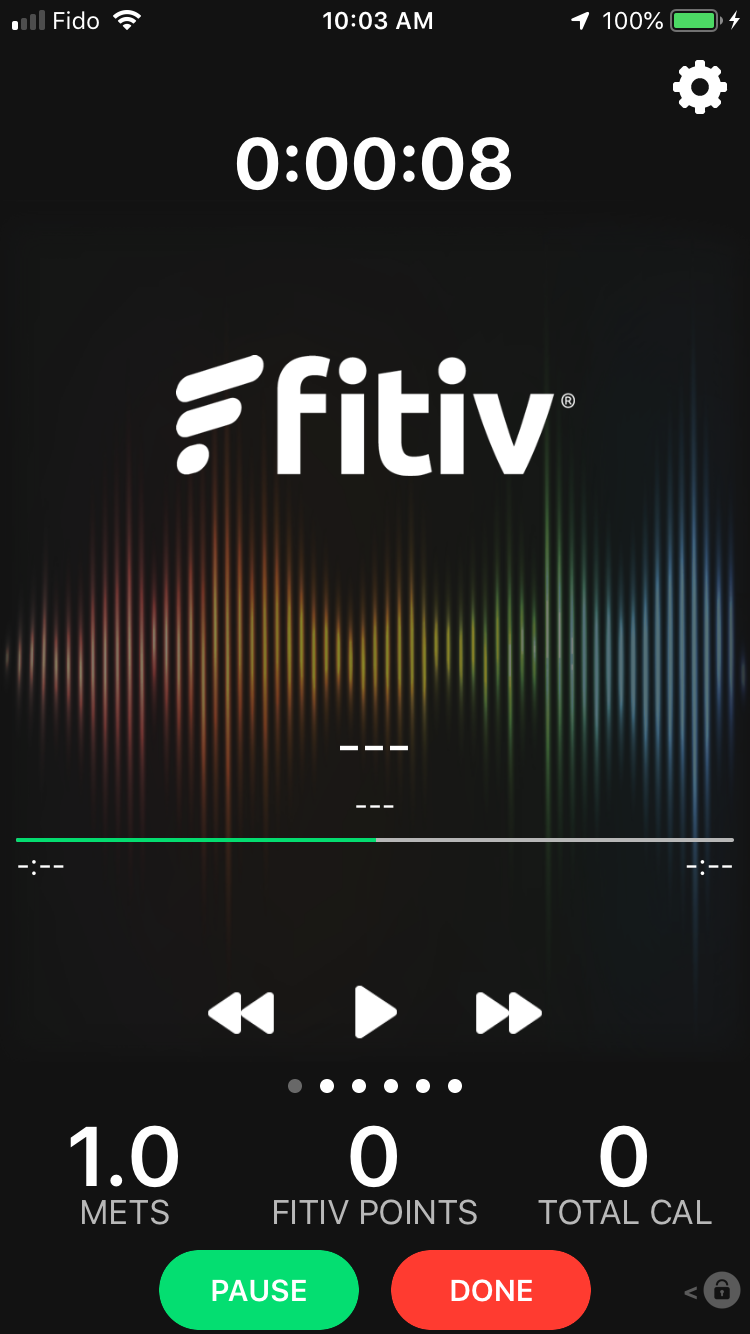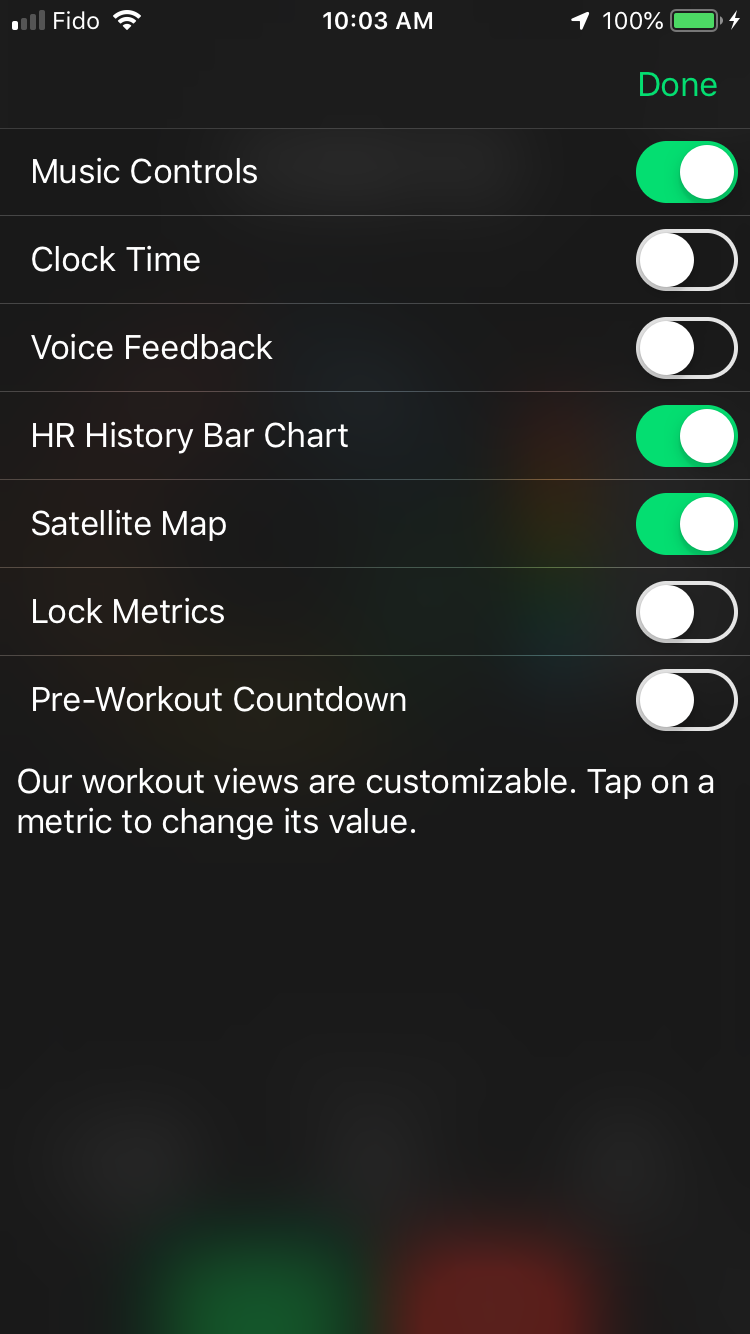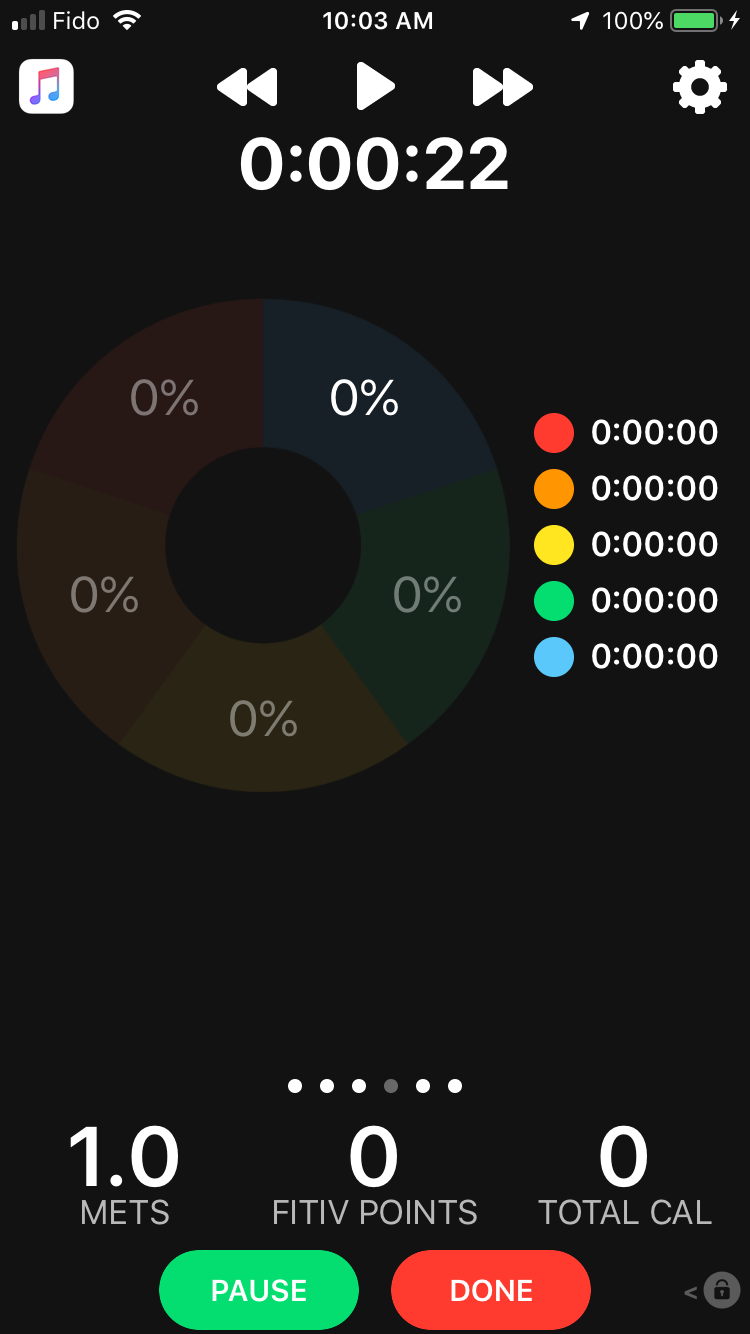 Spotify:
You can also use the app's SPOTIFY integration to give you access to Spotify directly from your workout. Just go to MORE>DATA SHARING AND PARTNERS and tap SPOTIFY>CONNECT SPOTIFY. This will give you a Spotify button in-workout to send you to Spotify to access your music.