In order to track your workouts using an Apple Watch or Bluetooth heart rate monitor the FITIV Pulse app requires permission from the iOS system to access your health and fitness data. While the app should prompt you to enable those permissions when the app is first installed, occasionally these permissions can become disabled, which prevents the app from recording your heart rate and workout data.
If a workout started from your Apple Watch or iPhone isn't displaying your metrics (Calories, heart rate, speed, distance, etc.) check your permissions in Apple Health:
Open the

SETTINGS

app on your

IPHONE
Tap

HEALTH

(white icon with a red heart)
Tap

DATA ACCESS & DEVICES
Tap

FITIV Pulse

to access the FITIV app settings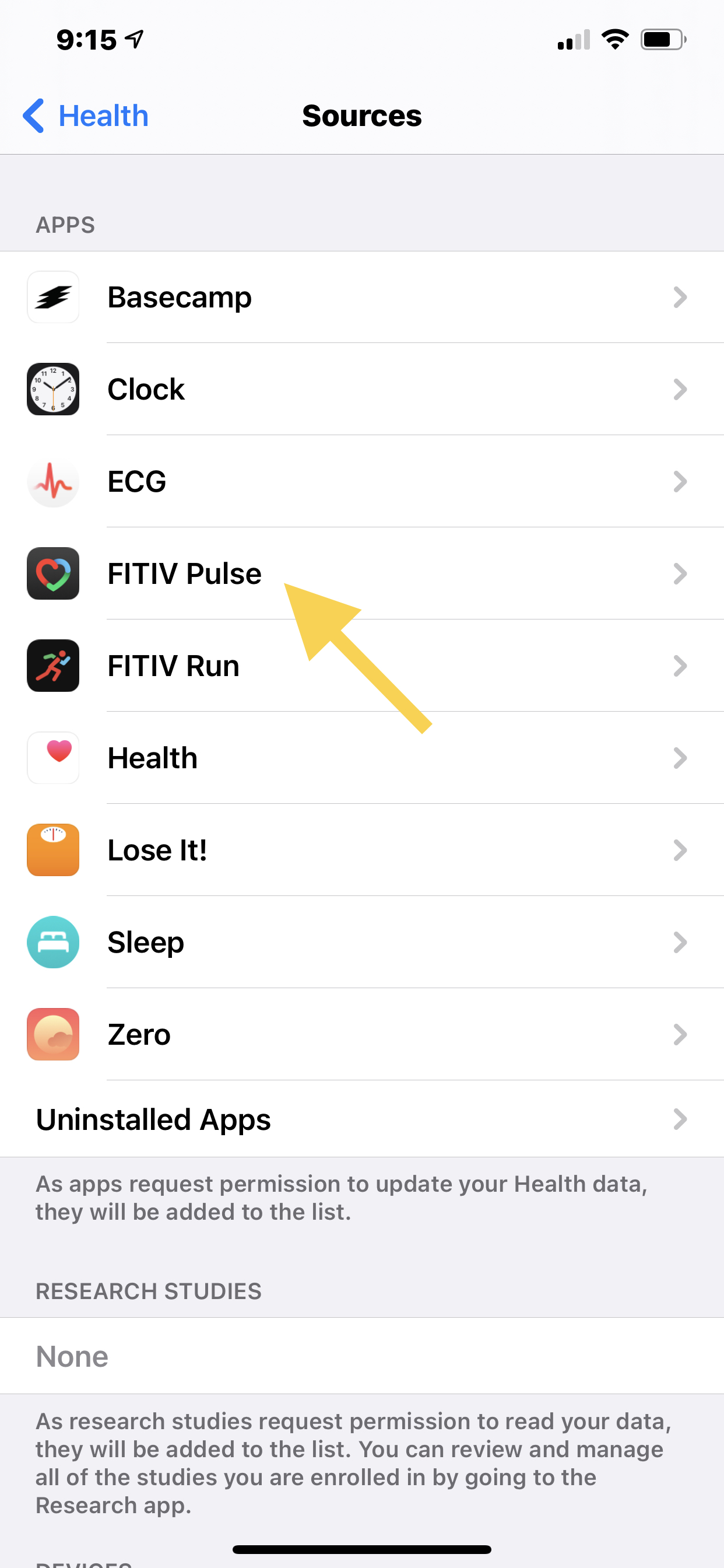 Tap

TURN ALL CATEGORIES ON

and ensure that the switches beside each metric are enabled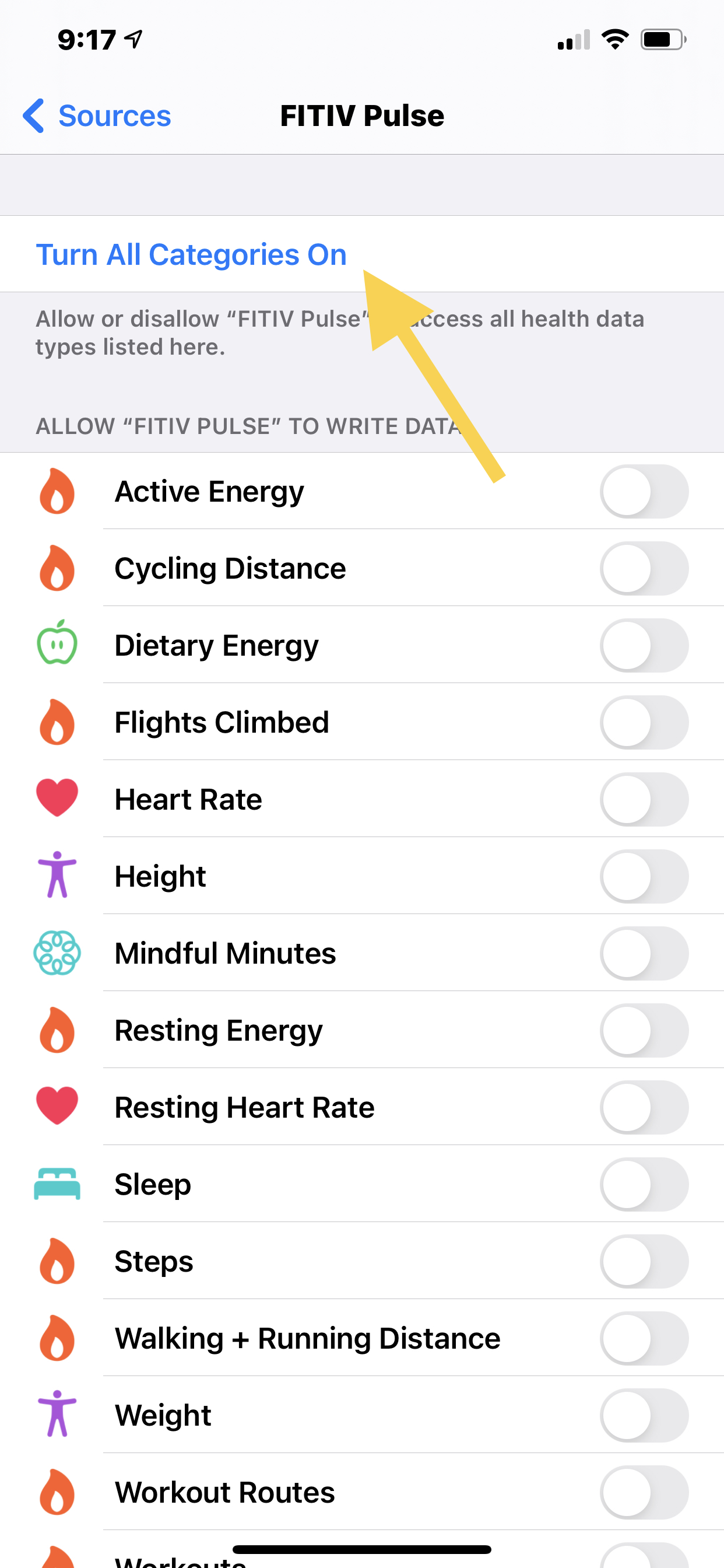 My heart rate data is still not recording on Apple Watch?
If your heart rate is not recording even after permissions are enabled this is likely caused by a setting in the Apple Watch itself known as POWER-SAVING MODE. Workout Power-Saving Mode is a setting on the Apple Watch that disables the heart rate readings for Walking and Running workouts to dramatically extend the battery life of the Apple Watch. This setting is intended for recording extended endurance workouts like marathon running in which there is a danger of the Watch running out of battery before the race ends.
To disable POWER-SAVING MODE:
Open the

SETTINGS

app on your

APPLE WATCH
Disable

POWER SAVING MODE