Apple Health is Apple's health and fitness information solution. The Health and Activity apps on your iPhone collect, store, and display all data related to your health and fitness, allowing that data to be securely backed up and synced between devices or apps.
Most health and fitness apps provide options for syncing your data to Apple Health. This allows your data to move freely from one app to another.
How to connect FITIV to Apple Health
While you should be prompted to give FITIV permission to read or write health data in Apple Health when you first install the app, you can also later enable or disable permissions. To see your Health permissions:
- Open the HEALTH app on your iPhone
- Tap on the PROFILE ICON
- Tap APPS>FITIV PULSE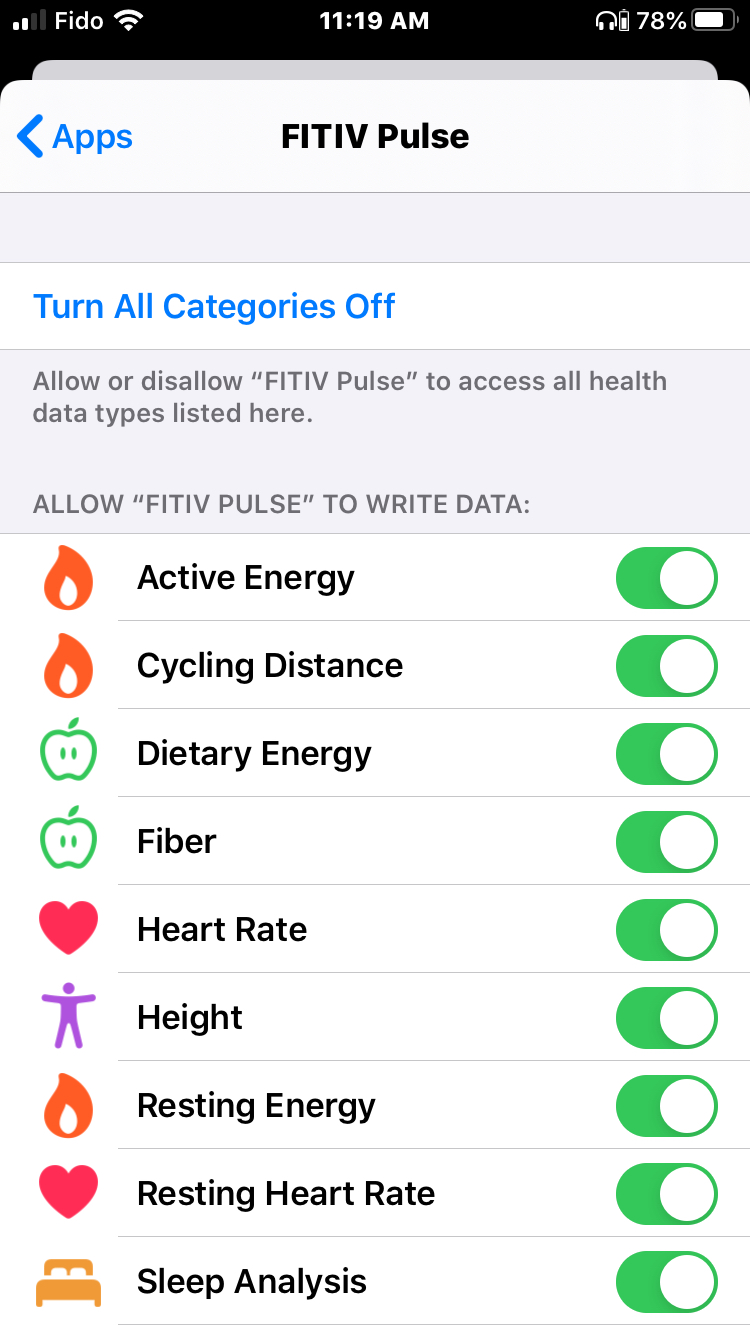 Everything in this menu should be enabled for FITIV to be able to properly and accurately record your health information. Disabling health permissions can cause lost data or syncing issues.
NOT: If you make any changes in this menu please RESTART both the iPhone and Apple Watch to ensure that those changes are synced properly.
Using Apple Health With Other Apps
To fully use the FITIV details section to understand your health and fitness trends make sure that all of the apps that you use are also connected to Apple Health. This gives FITIV the option to display additional data like nutritional information or sleep cycles.
- How to connect LoseIt! to Apple Health
- How to connect Weight Watchers to Apple Health
- How to connect MyFitnessPal to Apple Health
If you have any questions about Apple Health, including questions about syncing other third-party apps, please contact support@fitiv.com