Workouts completed on the Apple Watch should be automatically synced to your Workouts list on the iPhone app, bu occasionally this doesn't happen the way we expect. If you have completed workouts on the Apple Watch that are not syncing back the the iPhone please try the following troubleshooting:
- Open the FITIV app on your iPhone
- Open the app to WORKOUTS and tap ADD>ADD FROM APPLE HEALTH
- Tap the missing workout to sync it from the Apple Watch to iPhone app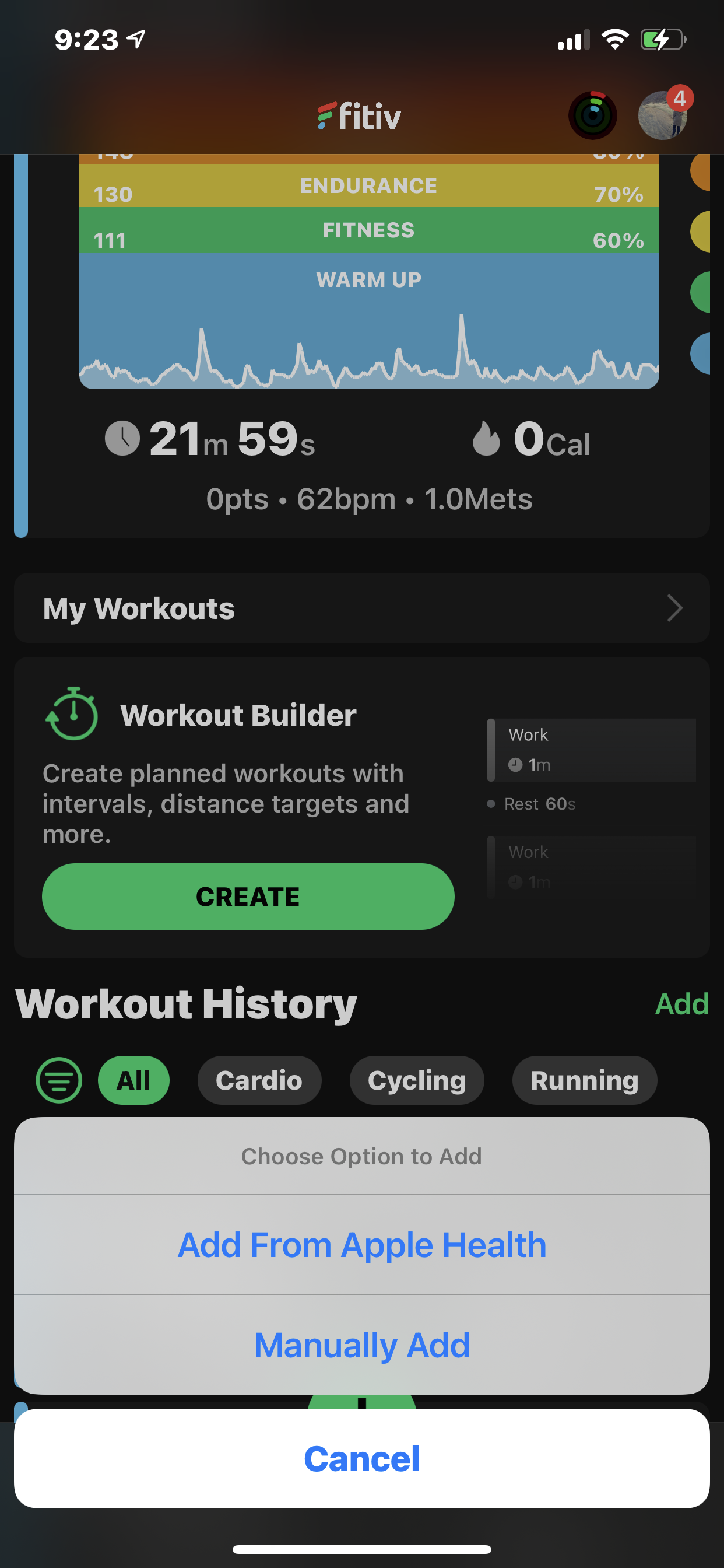 What if my workouts aren't showing up under ADD FROM APPLE HEALTH?
Occasionally the connection between the Apple Watch itself and the iPhone can become interrupted, in which case the solution is to un-pair and re-pair the Apple Watch from the iPhone. In these cases workouts 'stuck' on the Apple Watch cannot be recovered, but re-pairing the Watch should prevent any data syncing issues in the future.
For more information about un-pairing and re-pairing your Apple Watch please see:
https://support.apple.com/en-ca/HT204568