FITIV is proud to be making it easier than ever to keep your household active with the new Family Subscription option on iOS.
With the new FITIV Family subscription you can share FITIV Pro with up to 5 other members of your immediate family through Apple's Family Sharing program.
What is family sharing?
Family sharing is an iOS feature that allows members of the same household to share certain content purchased on iTunes or in the App Store. Family Sharing allows users to create a 'Family Group' of up to 6 people via their AppleID accounts.
If you have a FITIV Family Subscription and are part of a Family Sharing group your FITIV membership will be shared with the other members of the group.
do I switch to a FITIV family subscription?
Are you already subscribed to FITIV, but want to share the app with your household? Fortunately, it's easy to make the switch:
Open the SETTINGS app on the device that is currently associated with your FITIV subscription
Tap [YOUR NAME]>SUBSCRIPTION
Tap FITIV PULSE
Switch to a FITIV FAMILY SUBSCRIPTION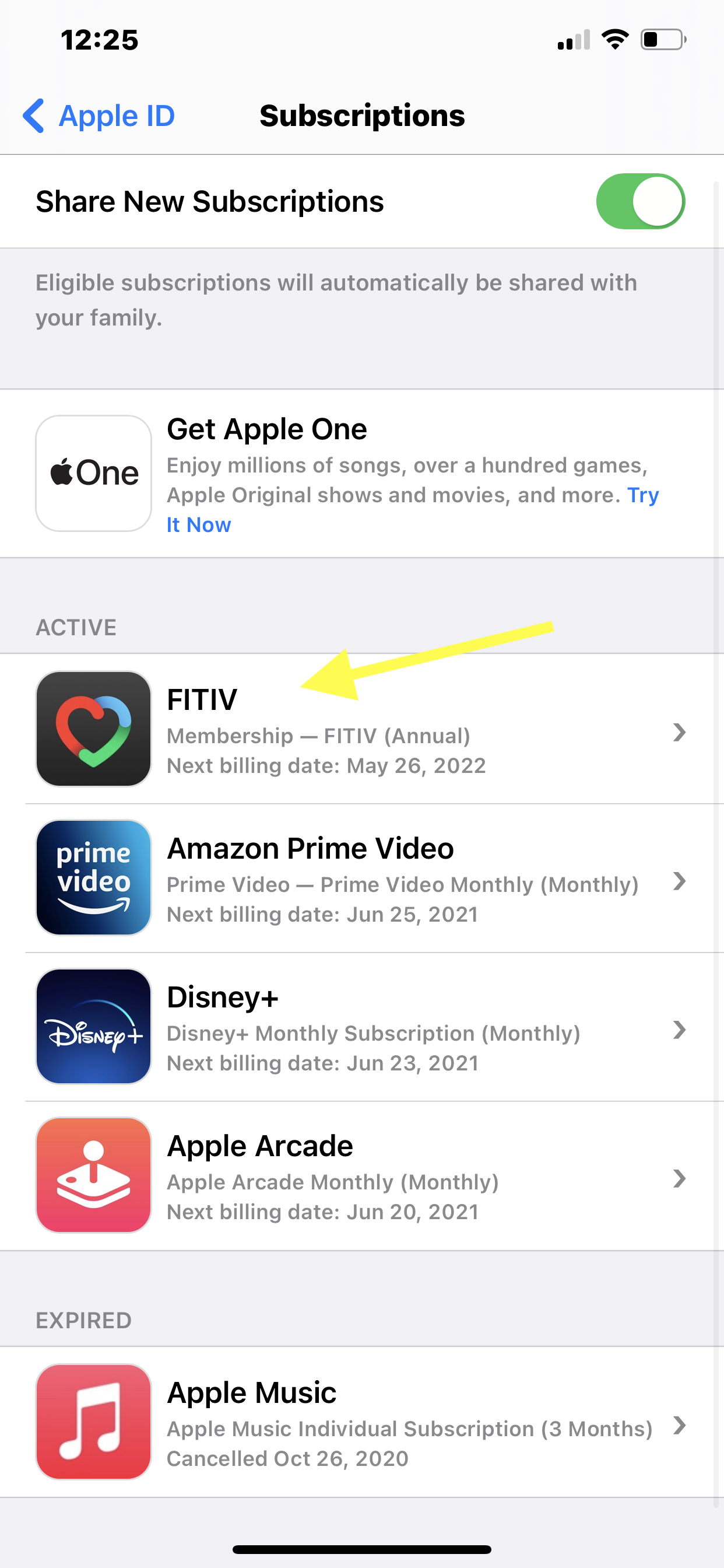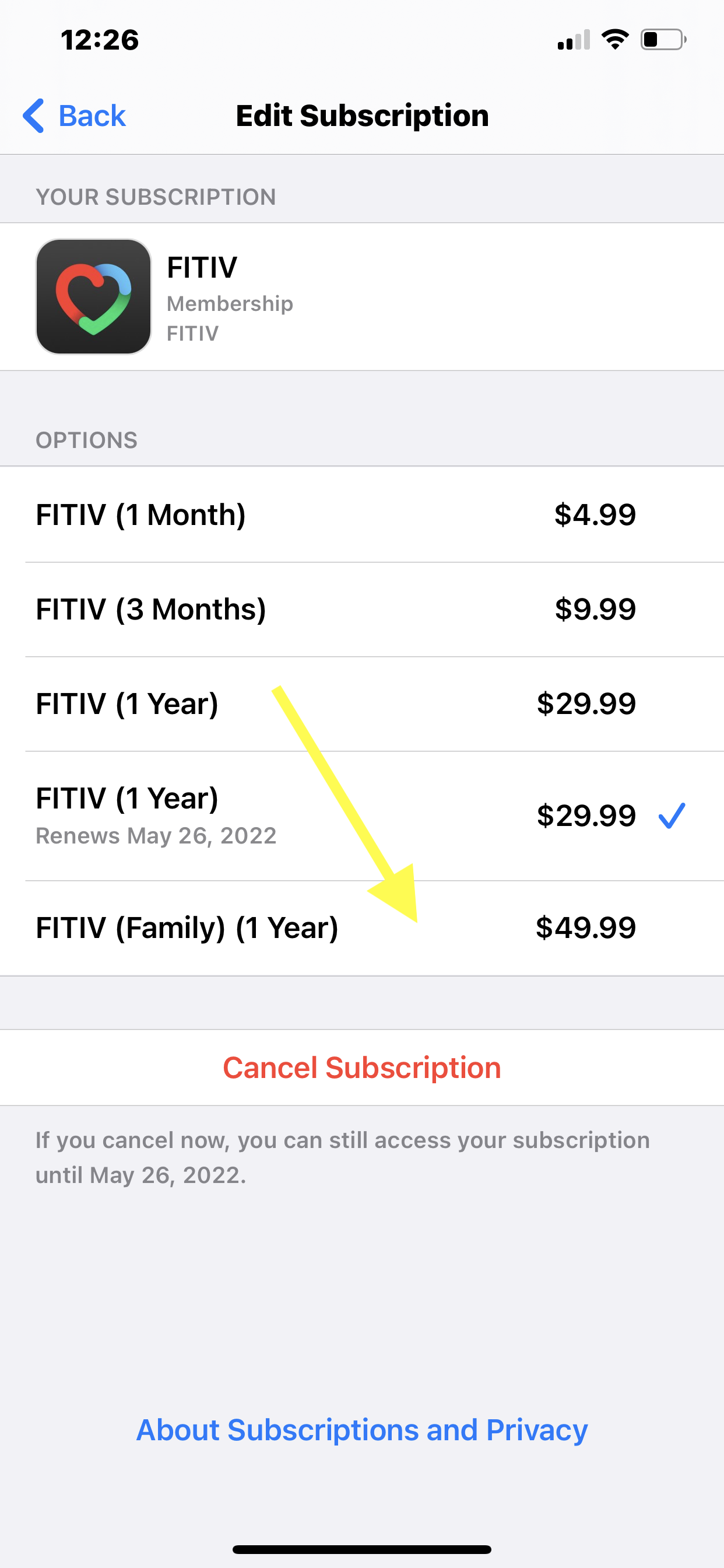 Important Info
In order to keep your data separate and secure it is important that each family member creates a separate FITIV account.
Apple generates a one-hour delay between the purchase of a family subscription and the subscription being transferred to the additional users on the account. This is intended to give users time to manage which purchases are shared with which family members.