iOS:
Your FITIV Pulse account can be deleted from directly with the FITIV Pulse app. To delete your account:
- Open FITIV Pulse on your iPhone
- Tap MORE>ACCOUNT
- Tap DELETE ACCOUNT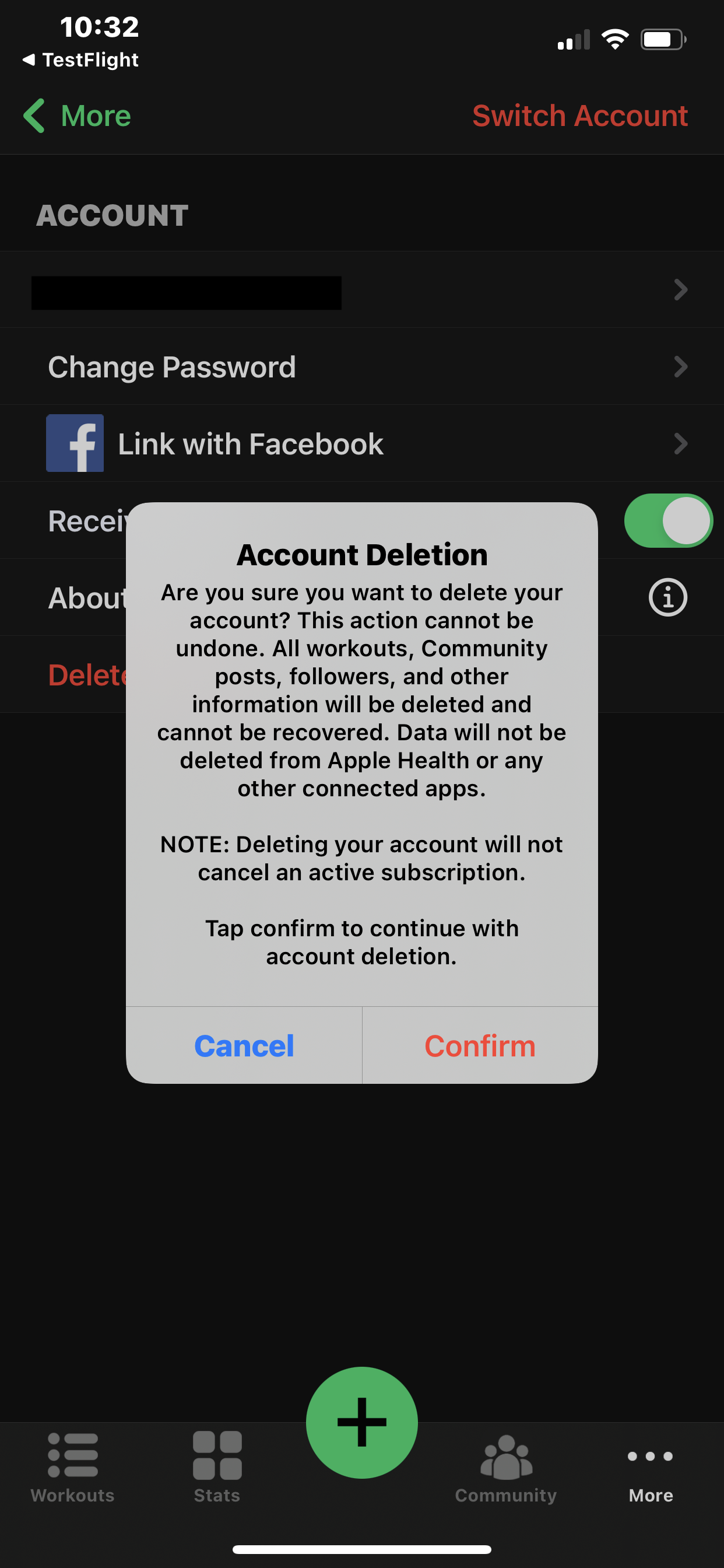 - Tap CONFIRM
-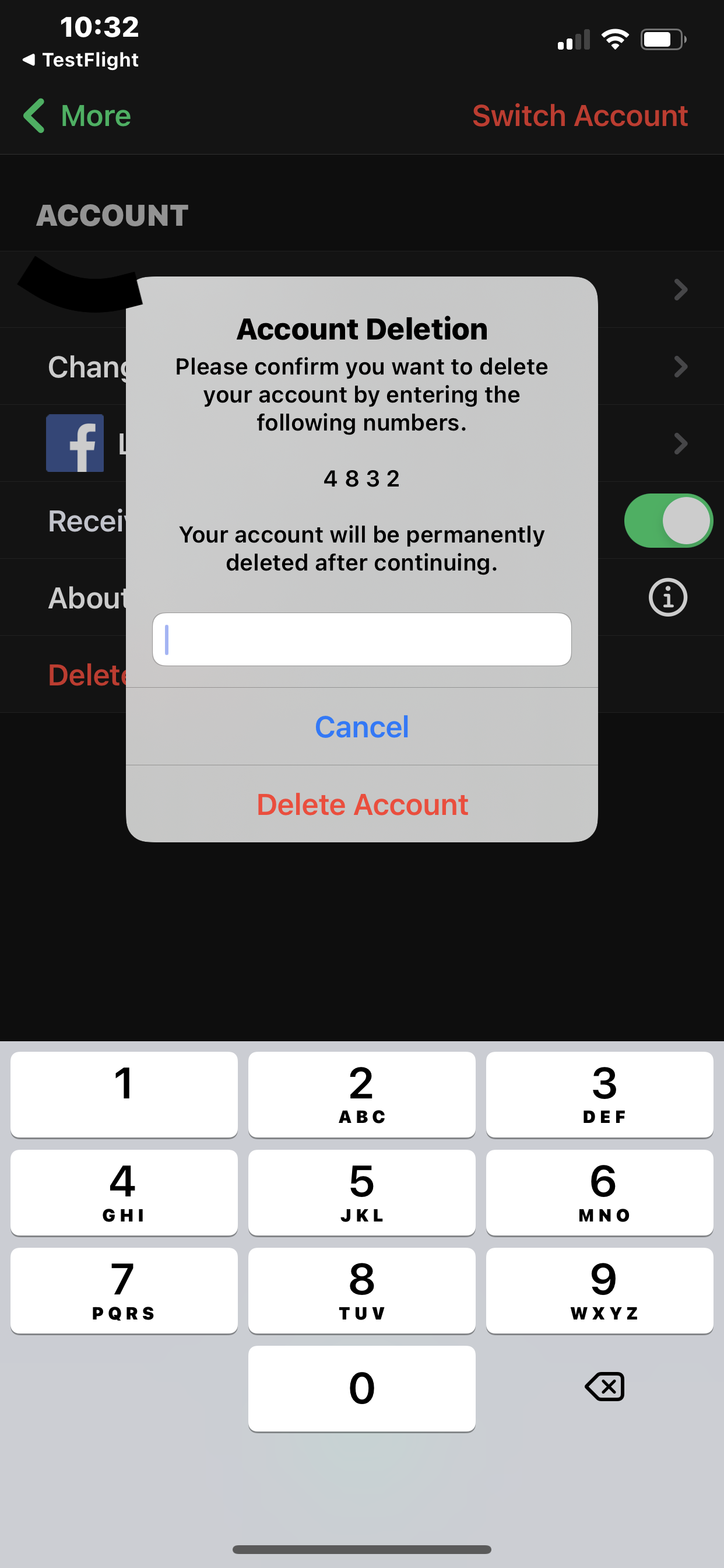 - Type the series of numbers to confirm your account deletion
NOTE: Account deletion via FITIV Pulse is permanent and cannot be undone. Accounts deleted in app and account details including workout histories and Community posts cannot be recovered after the process is complete.
Android
To delete your FITIV Pulse account on Android please send an email to support@fitiv.com containing your FITIV account details.