Thanks to wearable technology it has never been easier to get insight into your running technique. Your Apple Watch with watchOS9 can serve as your running coach by tracking metrics like your Running Power, Vertical Oscillation, and more. This article will teach you how to use these new metrics to get the most out of your run tracking experience:
Stride Length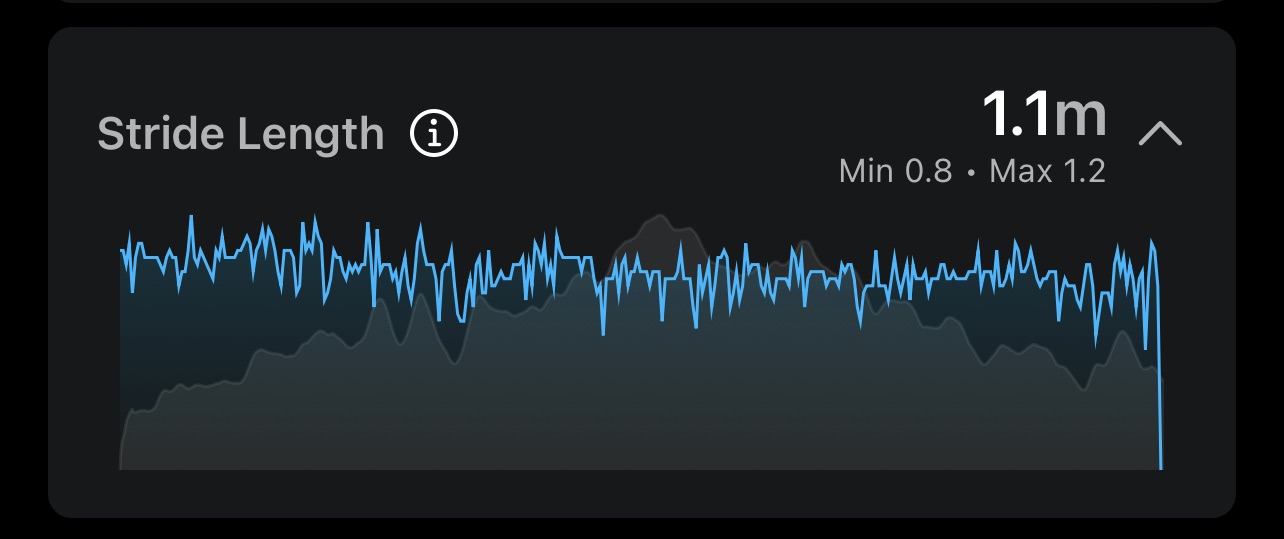 Your stride length measures the distance between each step you take while running. Taking longer strides allows you to cover more ground using the same amount of energy, which allows you to improve your running speed and distance. Like most fitness metrics, Stride Length is best measured against yourself. By consistently tracking this metric you can see differences over time, allowing you to analyze whether or not your running is improving.
Ground Contact Time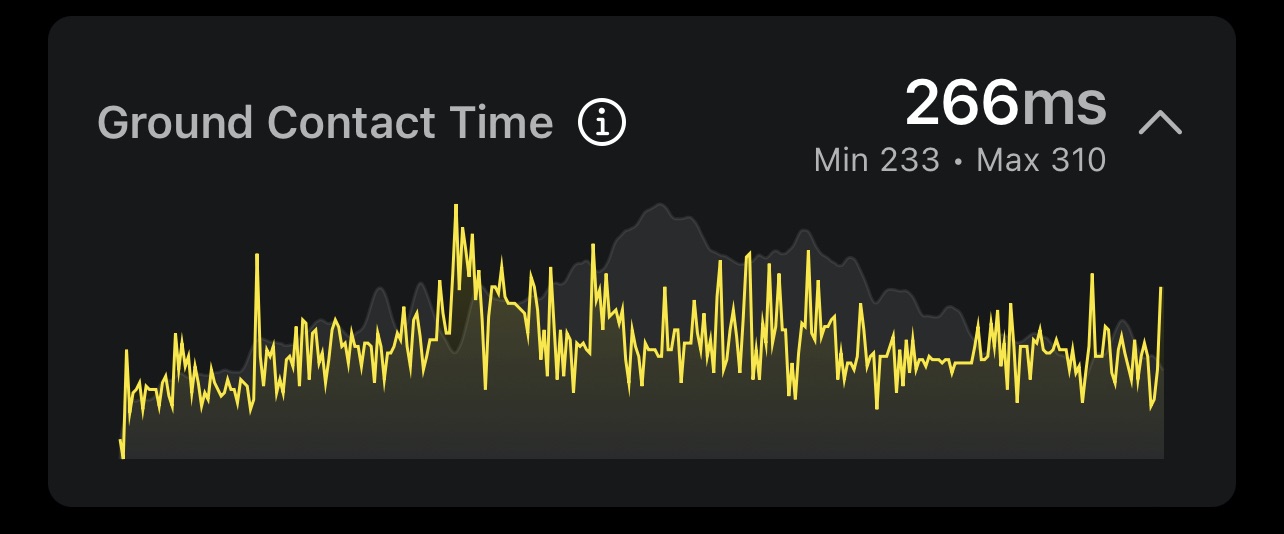 Ground Contact Time measures the amount of time that your feet are in contact with the ground between strides while running. Ground Contact Time is measured in milliseconds (ms). Runners typically attempt to reduce Ground Contact Time, as the timespent in contact with the ground uses energy without directly propelling the runner forward. Running coaches urge runners to 'pick up their feet', spending less time in contact with the ground over time. By tracking this metric you can see changes and improvements in your running form over time.
Vertical Oscillation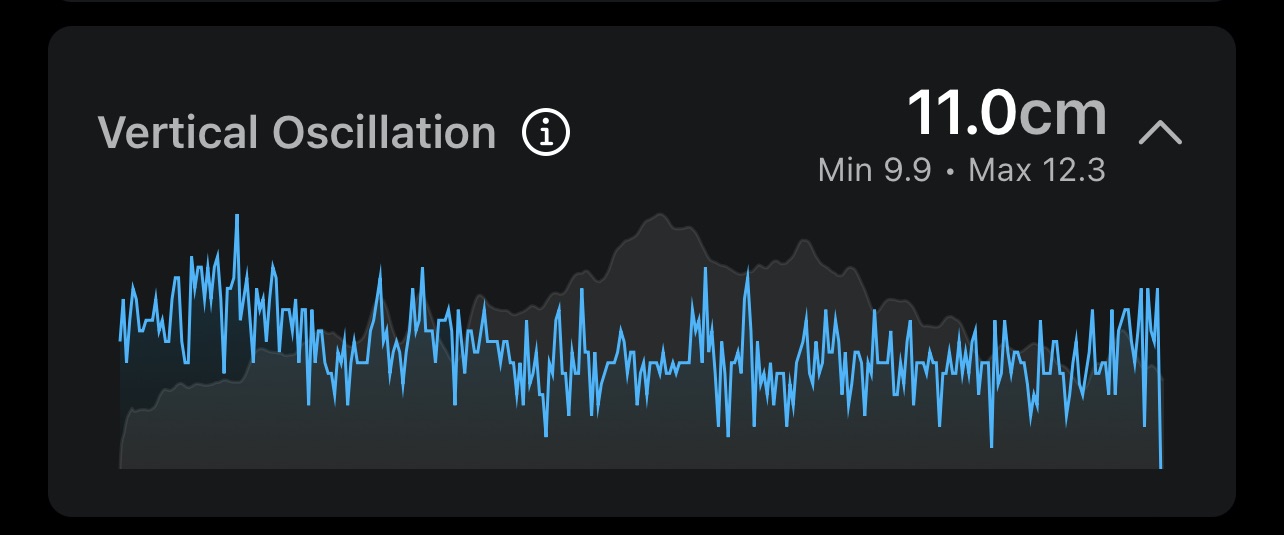 Vertical Oscillation measures the distance that your torso travels vertically while you are running. While running it is important to ensure that most of your energy is used in propelling your body forward, meaning that limiting your vertical movement can free up more energy to be used toward that forward movement.
By measuring your vertical oscillation you can track changes in this metric over time. If Vertical Oscillation is increasing this can be a sign that your running form is degrading, and it may be helpful to see a running coach to assess your gait and offer improvements. On the other hand, if your Vertical Oscillation decreases over time this can be an indication that your running form and efficiency are improving.
Running Power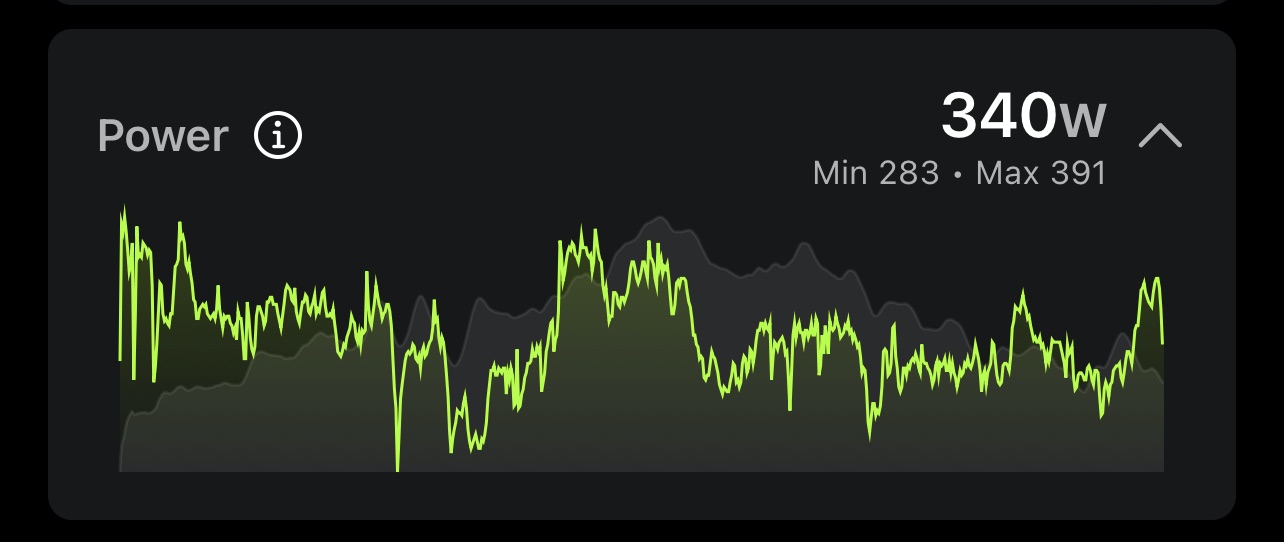 Running Power measures the amount of energy (measured in Watts) that a runner expends over the course of a workout. Running power is an important metric to measure as it can serve as the 'missing piece', along with elevation, heart rate and pace, to contextualize the intensity of a run as well as the efficiency.
If, for example, two runs along the same route (with the same elevation) have similar heart rates and paces with vastly different running power measurements, it can be assumed that the athlete had much better running form during the run measuring lower Running Power.
RPE
Rate of Perceived Exertion (RPE) refers to an athlete's personal, subjective rating of how much effort they put into a workout. Rate of Perceived Exertion is separate from other measurements like heart rate tracking, instead focusing only on the experience of the workout itself.
Tracking RPE can be an important element in run tracking. While workout tracking can tell you the objective amount of energy an athlete uses during a workout, this is an incomplete picture. The perception of workout intensity can be changed by many things, but one element to look for is overtraining. When workouts consistently feel harder than the data suggests, this is a sign that you need to add more rest and recovery in your routine.
What's Next?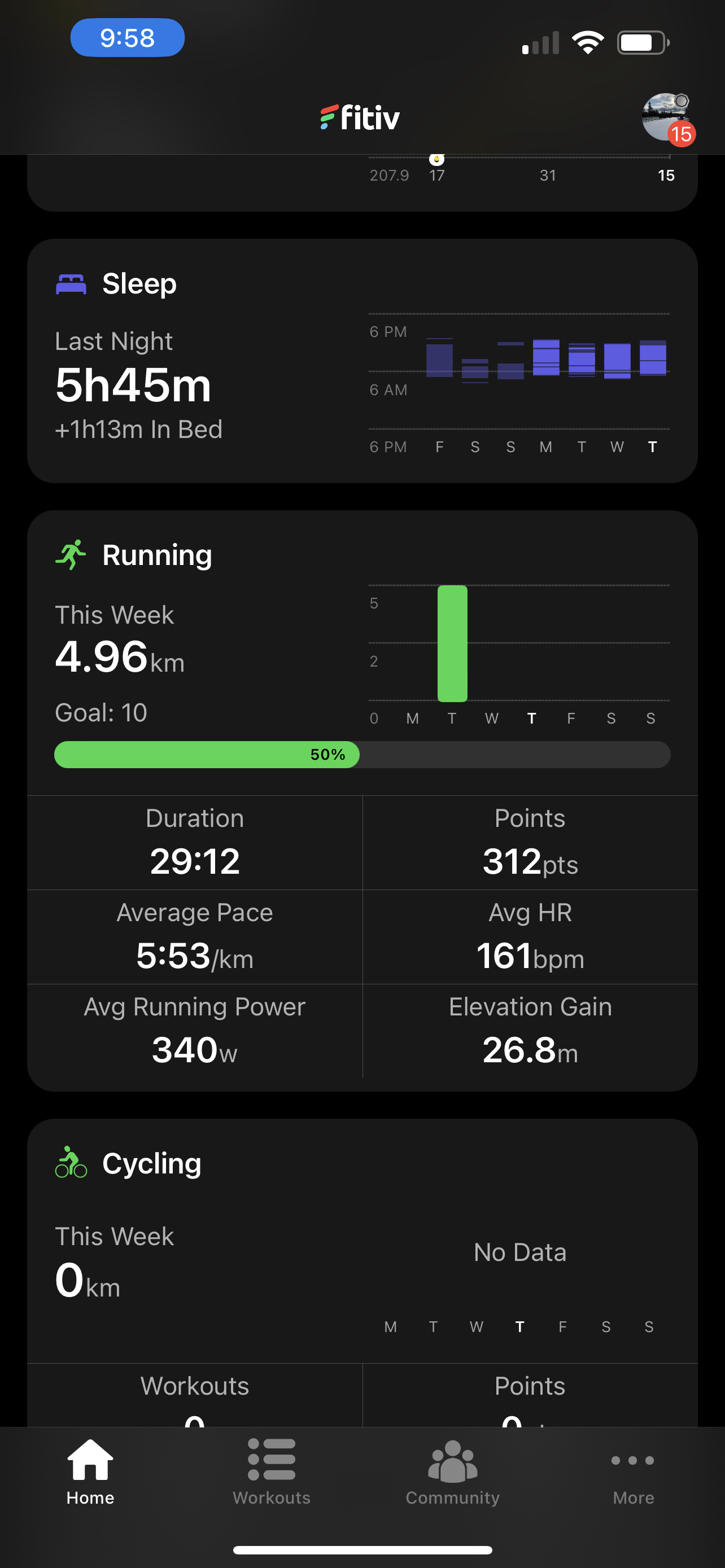 Recording your workouts is one of the best ways to analyze your intensity and see improvements in your performance over time. Thanks to the newest Apple Watch features, workout tracking can be an entirely seamless experience. While runners have historically needed to buy specific equipment to access these advanced running dynamics, their addition to the Apple Watch has put them into the hands of more athletes around the world.
Ready to get started with FITIV Pulse? Download today!