Heart rate monitoring is the best way to track your workouts and analyze your fitness. We specialize in making heart rate monitoring as simple, understandable and accurate as possible. Connecting a Bluetooth heart rate monitor to the app allows the app to read, record and display your heart rate for the duration of your workout.
To connect your Bluetooth heart rate monitor first open the app on your phone and tap MORE>Bluetooth (BLE) Sensors.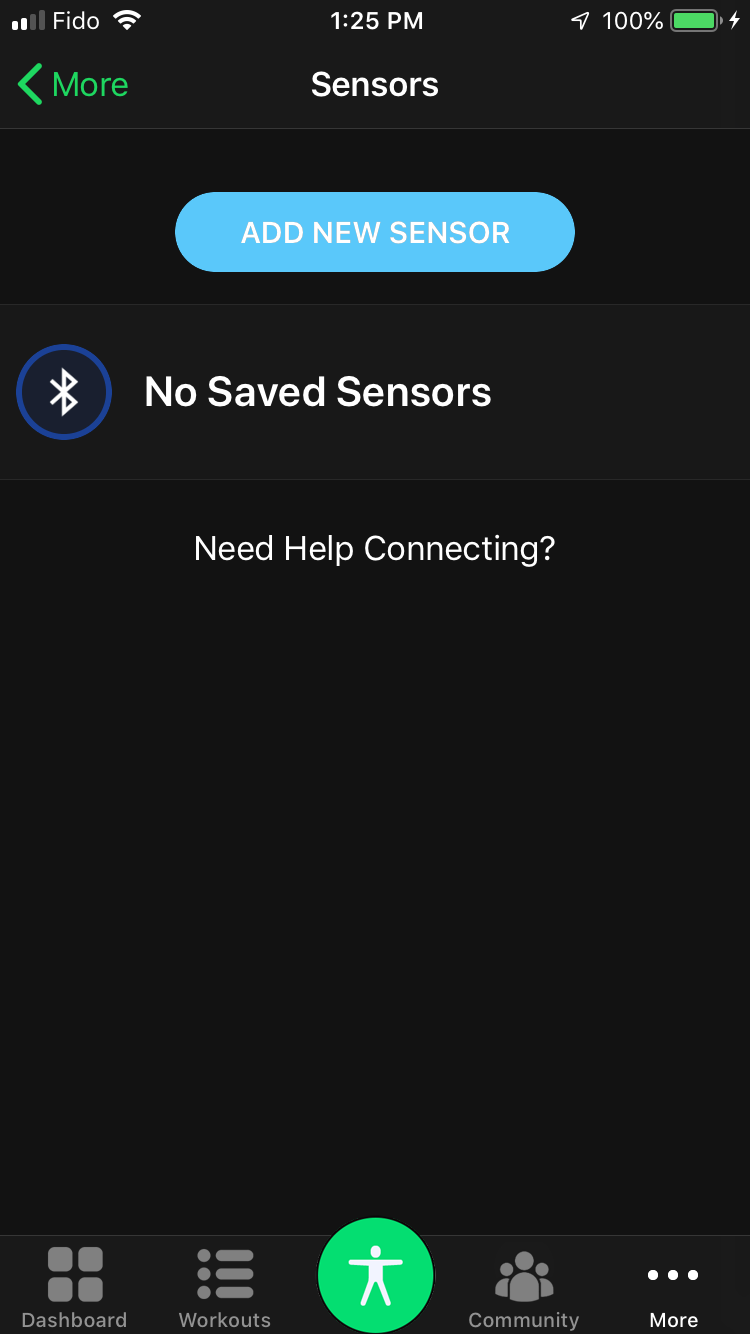 Connection Tips
Wear your heart rate monitor
Follow the manufacturers recommended instructions. Typically, you need to securely tighten the strap and moisten the electrodes.
Ensure the heart rate monitor is not automatically pairing with another host device
A Bluetooth heart monitor is only able to connect to one (1) host device (Phone, Tablet, etc) at a time. If you've previously paired your heart monitor with another device, it might automatically be connecting to the other device. A trick to prevent the other devices from stealing your heart monitor's connection is to turn off the Bluetooth radio from all other nearby host devices.
Close all apps that are paired with your heart rate monitor
Press the Home button two times quickly and you'll see small previews of your recently used apps.
Swipe left to find the app you want to close.
Swipe up on the app's preview to close it
Verify your Apple Health App Settings
In your phone's Health App, navigate to the Sources tab.
Tap on the heart rate monitor that you would like to pair and ensure that its "Update Health Data" option is disabled by turning off the switch.